Miley Cyrus has been hospitalized for tonsillitis based on her Instagram story
The singer disclosed on her Instagram story that she is recovering from tonsillitis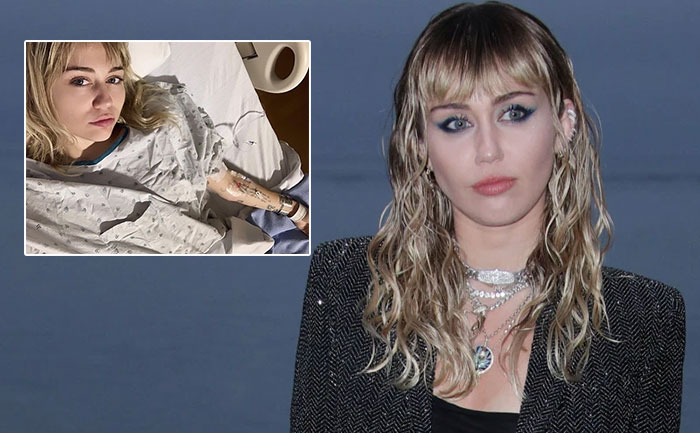 Wrecking Ball singer and actress Miley Cyrus took to Instagram by uploading a photo of her on the story that she has tonsillitis. Lately, the actress has been in news for a while. Earlier she and her husband Liam Hemsworth filed for Divorce, and now being in rebound with Cody Simpson. Now, the actress landed up in hospital with tonsillitis.
Miley revealed on her Instagram story that she is in the hospital as she has tonsillitis and that she may miss her upcoming event.
"Trying to heal as quick as possible to make it to Gorillapalooza w @theellenshow, @portiaderossi and @brunomars this weekend! Send gooooood vibes my way! Hoping the Rock star G*DS send me a boost of bad ass and help me kick this shit to the curb where it belongs! We got gorillas to save!" Miley wrote.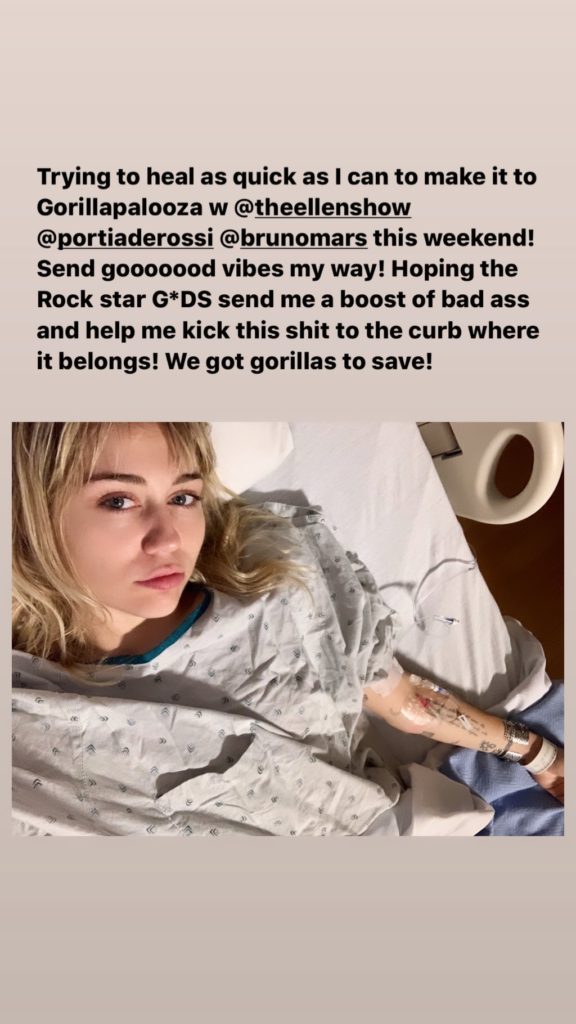 The Gorillapalooza is a charity event to raise money for the gorilla conservation. Apparently, this Hollywood event is now sold out. Miley didn't appear to be sad or depressed with her stay in the hospital as she shared her photos on her Instagram handle. Her followers could see her in good spirits. She wrote a quote which looked quite motivational and in the photo she was seen posing for a selfie while her mother happily fixed her hair.
The caption read, "How you present yourself can determine how you feel! Thank you mama for helpin this little sickyyy look a little bit better by brushin my hair for me @tishcyrus mommy's are the best!"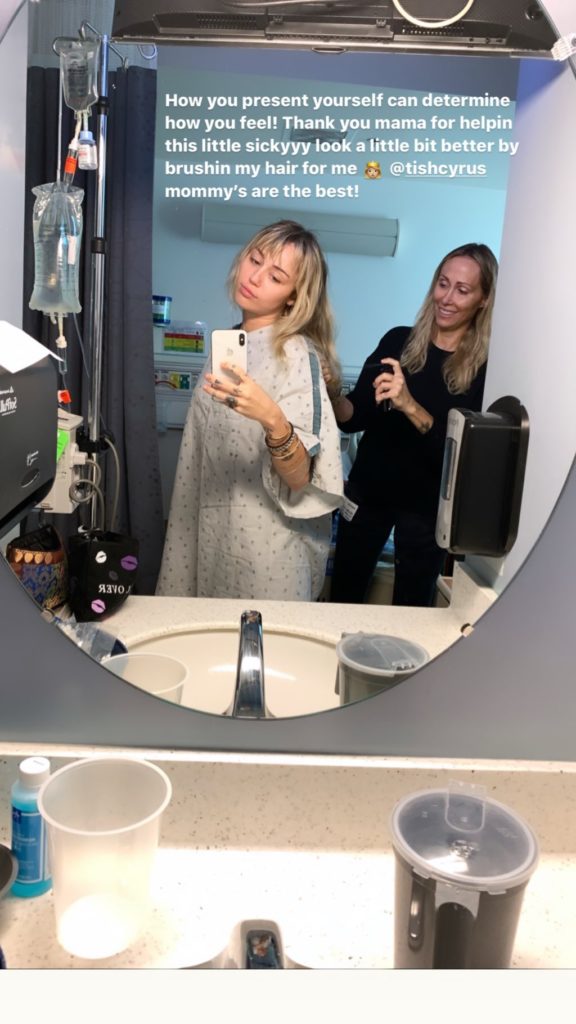 Besides her mother showering her with abundance of love, Miley also received balloons and a delivery of flowers at the hospital. Recently, Cody Simpson arrived to pay a visit to her at the hospital and her joy knew no bounds.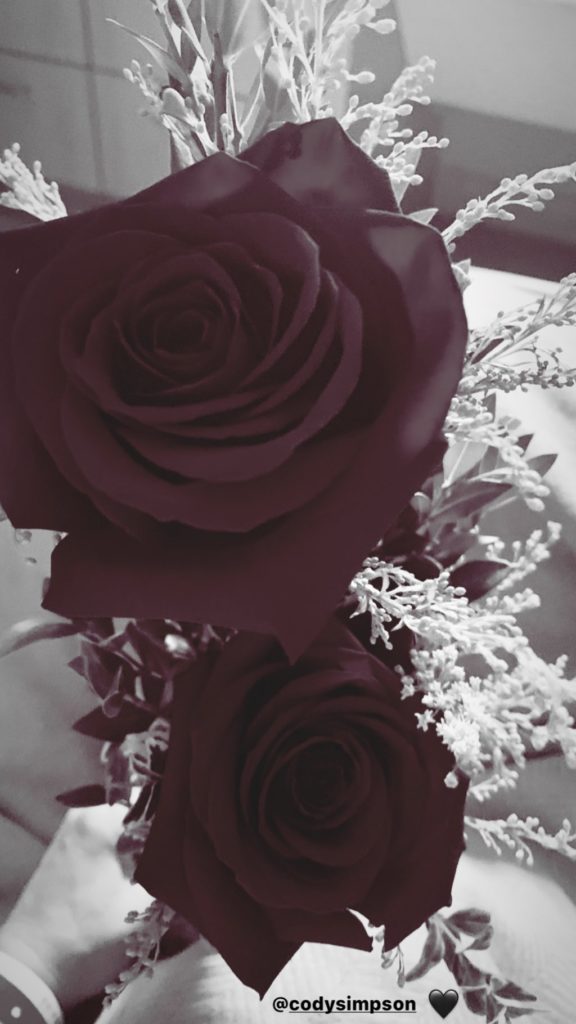 Also Read: Miley Cyrus And Kaitlynn Carter Broke Off For This Reason?