Miley Cyrus unfollows exes Liam Hemsworth and Kaitlynn Carter
Miley Cyrus unfollows ex-Liam Hemsworth on social media the Aussie star does the same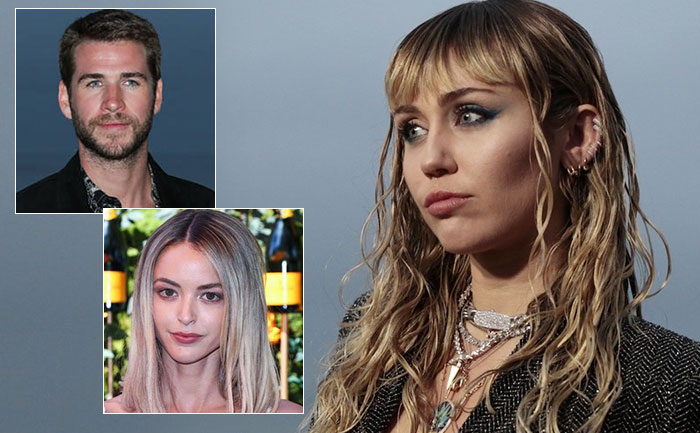 International star Miley Cyrus and Aussie actor Liam Hemsworth parted ways within a short time span after tying the knot. Post break up the singer was spotted kissing Kaitlynn Carter, but the affair too did not last for long. Miley was then spotted dating Cody Simpson. She has now decided to move on in life with no connection to the past. Yes, Miley has unfollowed exes Liam Hemsworth and Kaitlynn Carter on social media.
As reported by Daily Mail, Miley made the first move by hitting on the unfollow button on Liam's Instagram account. She then decided to unfollow the Hunger Games star too. The Aussie hunk soon decided to return the favour and unfollowed the singer. However, Liam has chosen to keep his pictures with Miley on his Instagram account.
Miley's move came a day after Kaitlyn confessed to their affair. In a blog, Kaitlynn had opened up on her relationship with Miley. She wrote, "This past July, I went on vacation with a female friend; the next thing I knew, I was in love with her. It wasn't quite that simple, of course. But it also wasn't very complicated, either."
She further wrote, "Until that trip, it had never crossed my mind that I was even capable of loving a woman the way I loved her. But after reflecting on my romantic history, I realized that I've never really had a 'type'. Although the relationship with my friend was often referenced in the media as merely a 'summer fling' or a 'same-sex affair,' it was so much more than that. This was a profound journey of self-discovery. For the first time, I listened to myself, forgot about the 'norm', and lived."
Last month, Miley moved boyfriend Cody Simpson into the home she shared with Liam Hemsworth. On the other hand Liam is taking it slow with Maddison Brown. They were spotted passionately kissing during a recent lunch date in New York.
Also Read: Miley Cyrus lover Cody Simpson gets along with her family during weekend