Miley Cyrus becomes shocked to Liam's Hemsworth sister-in-law dissing her
Here's how Miley reacted on Elsa's comment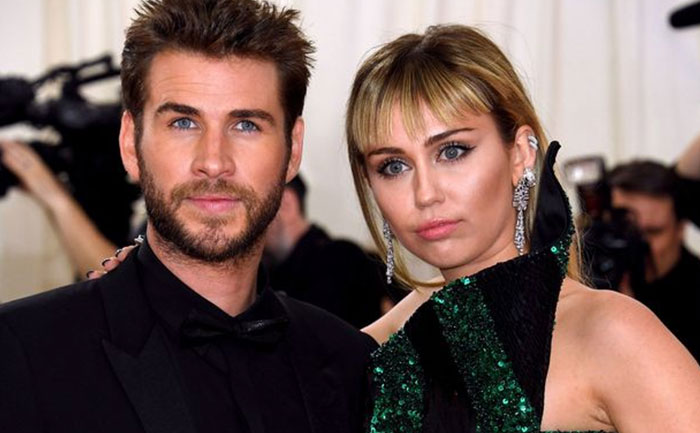 Liam Hemsworth sister in-law Elsa Pataky had said that Liam Hemsworth 'deserves much better' than his ex wife Miley Cyrus. Learning this, how Miley Cyrus reacted on the subject matter is quite intriguing. Ever since the estranged couple broke-up both kept their silence on their split.
Meanwhile, reportedly, Elsa Pataky talked on the matter to some reporters by saying that her brother-in-law deserves much better than his estranged wife Miley Cyrus. However, Miley Cyrus and Liam Hemsworth had maintained their silence ever since they split. The 43 year old Spanish beauty happily married to Chris Hemsworth reportedly talked about Miley when she was asked about an update related to the Hunger Games hunk.
According to an exclusive report in HollywoodLife, it is revealed that Miley is not getting affected by the comment. "Miley really isn't concerned one way or another with what Elsa says or thinks about her. Miley knows the truth about her relationship [with Liam] and what went down between them. Miley wishes everybody would respect their privacy and not speak about their past in public because she and Liam are the only ones who really know the full truth." a source said.
For the unversed, Miley Cyrus and Liam Hemsworth had fallen madly in love back in the year of 2009. They were in love during the filming of movie The Last Song. Following that, in 2012 they got engaged in June. However, the couple broke-up the next summer, reuniting in 2015 and then marrying in 2018. Earlier this year, Liam filed for divorce from Miley.
Also Read: Miley Cyrus Unfollows Exes Liam Hemsworth And Kaitlynn Carter