Milkha Singh's Son Jeev Milkha Singh Pays Tribute To Parents
Jeev Milkha Singh's heartfelt tribute to his parents: I love you with all my heart mom and dad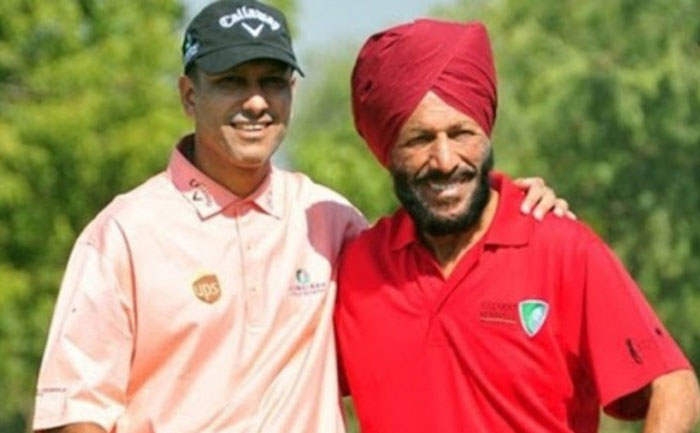 Legendary Indian athlete Milkha Singh lovingly known as the Flying Sikh passed away on Friday, June 18 of COVID complications. The legendary sportsman breathed his last five days after his wife Nirmal Kaur passed away due to Covid-19. Their son Jeev Milkha Singh mourned the loss of his parents with an emotional post.
Ace golfer Jeev Milkha Singh on Saturday penned a heartfelt message on social media, mourning the lack of his dad and mom. Jeev took to his Instagram handle and wrote, "The relationship between a child and their parents never changes. It doesn't matter how old you get or where in the world you end up living or how much you have accomplished in life. The relationship remains simple, it's one of unconditional love."
He further added, "As parents, you have been the strength and backbone of our family since as far as I can remember. Together, you have nurtured and supported each one of us with so much love and care, while somehow inspiring an entire nation to dream big and believe that anything is possible if you work hard and dedicate yourself."
He ended with these emotional words, "I love you with all of my heart mom and dad. It's not going to be easy without you, but I know you'll be up there, together, protecting us as you have been all our lives."
Check out his post here
View this post on Instagram
The former sprinter is being given a State funeral by Punjab Government. Also, Punjab will observe one day of State mourning as a mark of respect for the eminent sports personalty.
Also Read: Milkha Singh Passes Away: SRK, Amitabh Bachchan, Sachin Tendulkar & Others Pay Tribute