Shilpa Shetty And Raj Kundra Give Money Heist A Punjabi Twist
Shilpa Shetty as Tokyo and Raj Kundra as Professor In Quirky Version Of Money Heist Will Leave You In Splits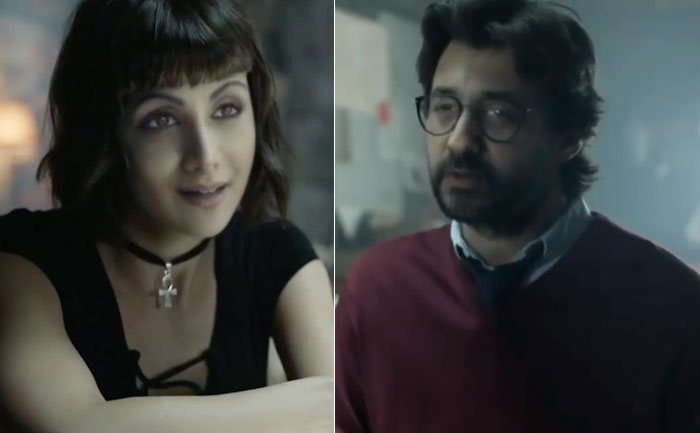 Money Heist is one of the most popular shows on the streaming platform. It has a humongous fan following all over the world. As fans are waiting for the latest and final season to premiere here is a fun version of the show that will leave you in splits. Actress Shilpa Shetty and her husband Raj Kundra have come with a Punjabi version of the show. Raj has assigned the role of Tokyo to his wife Shilpa whereas he himself is playing The Professor.
But there is a twist, Raj has used Face Swap and replaced Tokyo with Shilpa Shetty and himself with The Professor in a scene from the previous season of the show.
Sharing the video Raj captioned it as, "Finally a Punjabi couple in Money Heist!! Woohoo Bella Ciao."
Check out the viral video here:
View this post on Instagram
In the video, Shilpa as Tokyo is seen conversing in Punjabi. She is asking Raj who is playing professor that while it's easy to identify a married woman with a mangalsutra, how to identify a married man. To which Raj replies it's easy to spot a married man, as he would usually be sad and upset.
The makers of Money Heist are gearing up to release its fifth and final season. The final season of 'Money Heist' will be released in two parts. The first volume will be coming out on September 3 and the second volume arriving on December 3.
Also Read: Money Heist Season 5: Netflix Unveils First Images Of Thrilling Finale