After FDC drugs, pharma company banned from manufacturing polio vaccines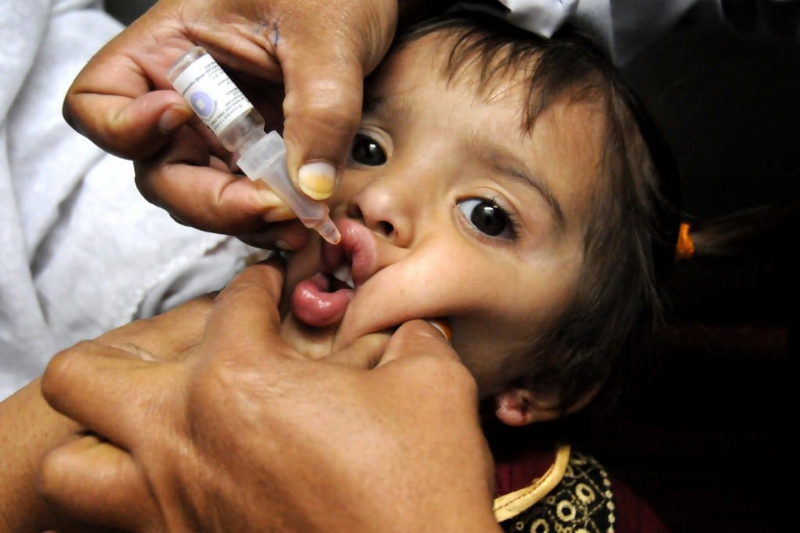 After banning hundreds of Fixed Dose Combination (FDC) drugs, the Minister of Health and Family Welfare has banned a pharmaceutical company from manufacturing and supplying polio vaccine after finding the type-2 virus in some batches last week. The Pharmaceutical company was based on Ghaziabad.
According to the concerned Ministry, additional legal samples of bOPV were sent for testing to the Central Drug Laboratory in Kasauli. The Laboratory has confirmed the previous report of having the type-2 virus in the sample.
According to the Ministry, the type-2 virus was first detected in the year 1999, the last Polio case due to wild polio-virus in the country was detected on 13 January 2011. Following that, India was announced a Polio-free in March 2014 and continued to do so.
In the last week, three batches of polio vaccines containing 1.5 lakh vials were reportedly found having the presence of type-2 polio-virus. However, in its statement, the ministry said that only "a few vials" of bivalent oral polio vaccine were found to contain traces of the type-2 virus.
Also read: Supreme Court allows the sale of Saridon and two other drugs for now
The Minister of Health and Family Welfare has issued a statement saying, "On investigation, it was found that in a few vials of bivalent Oral Polio Vaccine (bOPV) supplied by one manufacturer, there were traces of P2 virus. Following the report, the use of all the vaccine supplied by this manufacturer was immediately stopped in the country till investigation was completed."
"The Drugs Controller General of India (DCGI) immediately filed an FIR and issued a notice to the company asking it to stop manufacturing and supplying till further orders. The MD of the company was immediately arrested," it stated further.
The Ministry stated that to enhance immunity against type 2-polio virus further, special mop-up rounds for administering Inactivated Polio Vaccine (IPV) are being conducted in the specified areas to reach out to such children who may have missed IPV.
The statement added, "In small areas where such vials were used, polio surveillance in the environment and through stool collection has been significantly enhanced by the Health Ministry, with support from WHO and partners. This would provide immunity to all the children against all the three types of polio-virus including type-2."
Also read: India bans 328 FDC drugs including popular painkiller Saridon