Mohammad Amir reveals the toughest batsman to bowl to and it's not Virat Kohli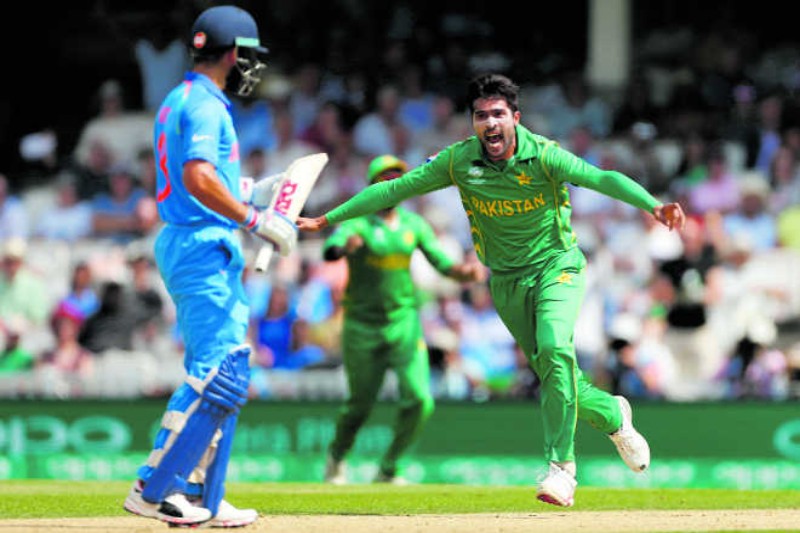 Virat Kohli may be a nightmare for most bowlers in the world but for Pakistan express pacer Mohammad Amir, tainted Australian batsman Steve Smith is the toughest batsman to bowl to.
Both Kohli and Amir share a great camardice on and off the field, often publicly expressing their mutual respect for one another.
The Indian captain had even described the left-armer as "one of the toughest bowlers I have played in my career," to which Amir had responded saying that Kohli is the most prolific batsman in the world.
However, in a recent rapid-fire interview with ESPNCricinfo, Amir revealed that former Austalian captain Steve Smtih is the most difficult batsman to bowl to, in the current era.
Asked who is the most difficult batsman to bowl to in the current era? Amir replied saying "Steve Smith."
It was a strange answer because although the disgraced player Smith is head and shoulders above the rest in test cricket, it is Kohli who has a better record across all the formats.
Banned by Cricket Australia for 12 months for his role in planning the ball-tempering row, Smith has so far played 64 Test matches, scoring 6, 199 runs at an average of 61.e8 and with 23 centuries to his name.
His record in the other two formats (One-day and T20) are however disappointing. In 108 ODI's the No. 3 has scored 3,431 runs at an average of 41.84 and with just eight hundreds.
Also Read: Virat Kohli fastest to 2000 T20 International runs
Similarly, in 30 T20 matches Smith has scored just 431 runs at below par average of 21.55.
In comparison, the 29-year-old Kohli has 50+ average across all three formats and has 56 centuries to his name.
He also on Tuesday became the fastest batsman to reach 2000 runs in T20 Internationals and led India to a victory in the first T20 against England in their own backyard.
Meanwhile, Smith is busy playing the Canada Global T20 league alongside his partner in-crime David Warner.
India next play England in the second T20 of the three match series, on July 6.