Monsoon Session 2018: Modi wins confidence of 325 voters; Rahul cameo Congress' takeaway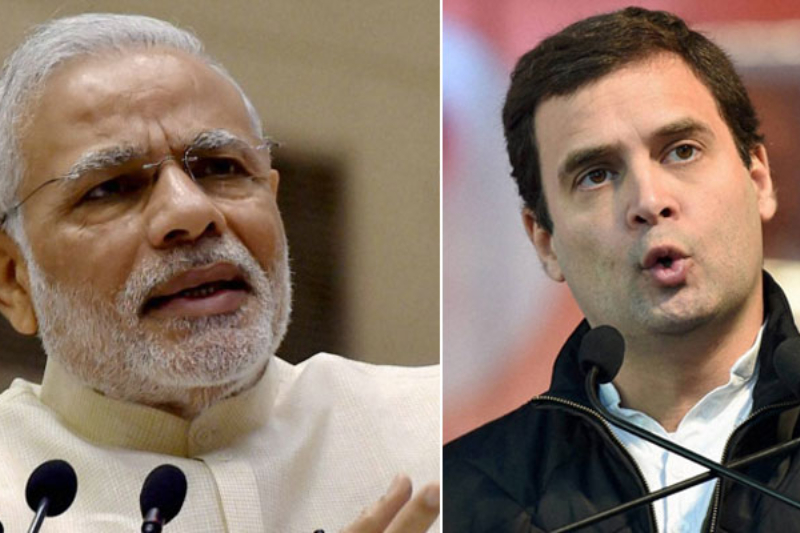 The Modi led BJP government on Friday passed the no-confidence motion moved by the opposition with an overwhelming majority, with the government getting 325 out of a total 451 votes.However, Modi was not the clear winner of this debate. The Monsoon Session of the Parliament which seemed like a prelude to the 2019 elections, saw Rahul Gandhi emerge victorious, as he pulled up new tricks from his sleeves. While PM Modi resorted to his age old rhetorics of his 'Yojanas' and 'Sabka Vikas'. He also strongly hit out at Congress President Rahul Gandhi accusing him of arrogance, negativity, childish conduct and a burning desire to become PM. What seemed to have irked people is that Modi didn't have much to offer except than his age-old platitudes of providing electricity, water and gas connections to the people of the country.
Modi, who spoke for nearly 90 minutes alos attacked UPA chairperson Sonia Gandhi over her remarks on Wednesday that the opposition had the numbers in the no-confidence vote.
"See her arrogance. I was reminded about 1999 when she stood outside Rashtrapati Bhavan and said-we have 272 and more are joining us. She destabilized Atal Ji's government and never formed one herself," he said. However, he crossed a serious line when he mocked Sonia Gandhi's Italian accent, thereby disrespecting his chair and his position.
However, when it was time for the votes,only 126 MPs voted in favour of the motion. Soon after the government won the no-confidence motion, Modi said that the NDA has the confidence of 125 crore people. "NDA has the confidence of the Lok Sabha and the 125 crore people of India. I thank all the parties that supported us in the vote. Our efforts to transform India and fulfil the dreams of our youth will continue. Jai Hind!," he said in a tweet.
Modi, in his hurry attacked Rahul Gandhi for his comment on the surgical strikes and Doklam, however, not withstanding the fact that no member of the Congress party mentioned Doklam or surgical strikes in the Parliament today. At what seemed like an age-old rhetoric of the PM, he has understood he can no longer take Rahul Gandhi to be a political rookie and at face-value. Gandhi, in his speech took on the NDA head-on and asked pressing questions to the Center.
Also Read: PM Modi only acknowledges 15-20 top industrialists: Rahul Gandhi