PM Modi only acknowledges 15-20 top industrialists: Rahul Gandhi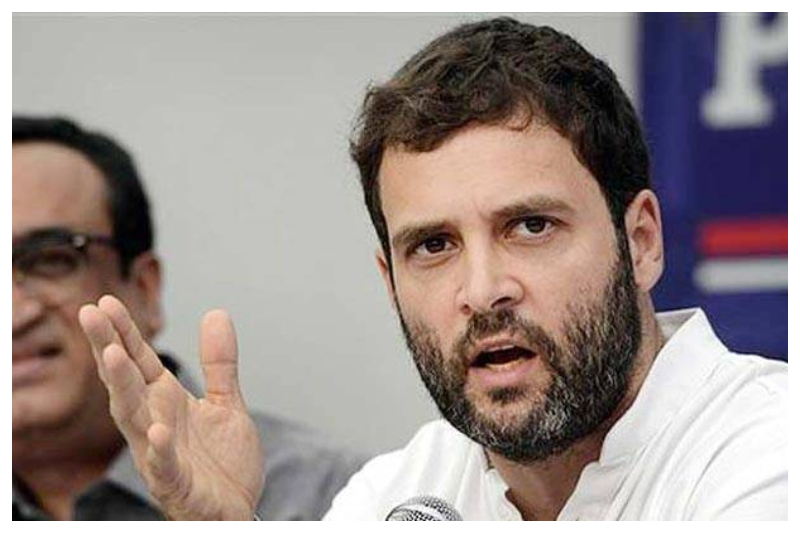 Nailing the current regime in harshest possible words and then hugging the Premier, Rahul Gandhi undoubtedly stole the limelight on the third day of the Monsoon Session of the Parliament on Friday. The Congress president attacked PM Modi on Rafael deal and alleged that Union government is working for the benefit of only 15-20 business people of the country.
Fiercely attacking the Modi government Rahul said, "During the UPA rule, each Rafael jet was to be procured at Rs 520 Crore, but magically the bid rose to Rs 1,600 cr. Under the pressure from PM Modi, Union Defence Minister lied to the country and said that she can not reveal the details as there is a secrecy pact with the France. However there is no such pact India has with France."
Adding more, he said, "PM has relationship with certain business people and due to this Rafael deal was given to PM's aide. PM should explain why this contract was taken away from HAL and given to his aide?" Adding more he attacked the BJP of supporting the big corporate houses waiving loans, but not helping the ailing farmers who are committing suicides due to debt. He said, "Rs 2.5 lakh crore was waived for the 15-20 business people, but the loans were not waived for the poor people."
However, replying back on Rahul Gandhi's comments on Rafael deal, Ministry of Europe and Foreign Affairs, France released a statement. It reads, "We have noted the statement of Mr Rahul Gandhi before the Indian Parliament. France and India concluded in 2008 a Security agreement, which legally binds the two States to protect the classified information provided by the partner that could impact security and operational capabilities of the defence equipment of India or France. These provisions naturally apply to the IGA concluded on 23 September 2016 on the acquisition of 36 Rafale aircraft and their weapons."
"As the President of the French Republic indicated publicly in an interview given to India Today on 9th March 2018, In India and in France, when a deal is very sensitive, we can't reveal all details," the statement further added.
Soon after the statement from France, Rahul said, "Let them deny it if they want. He (French President) said that before me. I was there, Anand Sharma and Dr Manmohan Singh were also there."