Monsoon Session: Modi govt to introduce bill on death penalty for raping minors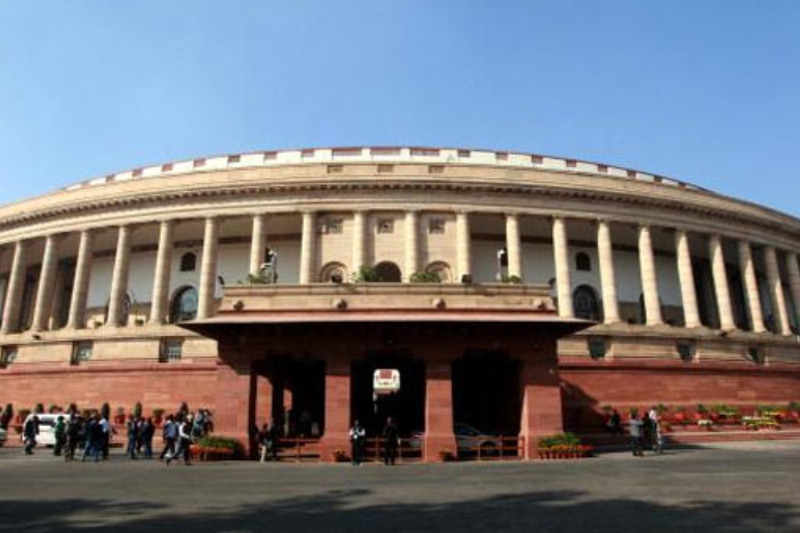 Among other important Bills lined up in the Parliament, a Bill for stringent punishment including death penalty for those convicted of raping girls below the age of 12 years, is likely to be introduced in the Monsoon Session which began on Wednesday.
The decision was taken at a meeting of the Union Cabinet, chaired by Prime Minister Narendra Modi, informed Union Law Minister Ravi Shankar Prasad on Wednesday. He added that the decision has been taken in this regard.
Once the Criminal Law Bill, 2018 is approved by the Parliament, it will replace the Criminal Law Ordinance which was proclaimed on April 21 following howl over the rape and murder of a minor girl in Kathua in Jammu and Kashmir and the rape of a woman in Unnao in Uttar Pradesh.
Addressing a press conference in the national capital, the Law Minister said that the Cabinet gave its approval to the draft Bill prepared by the Union Home Ministry. The Bill specifies strict punishment for the people who carry out such harmful act of rape specifically of girls below 12 years.
According to the new Bill, the punishment in case of rape of women which was not at all stringent is now increased from imprisonment of seven years to 10 years, and stretchable to life imprisonment.
Also Read: Parliament Monsoon Session Day 2 Live Updates: Ruckus in LS, Opposition walks out after Rajnath Singh's statement
According to the bill, if a girl under 16 years is raped, then the minimum punishment amounts to a span of 10 years to 20 years, stretchable to imprisonment for rest of life, which in legal terms called as jail till the convict's "natural life". The Bill further reads, if it is a case of gangrape, then the punishment for gangraping a girl below 16 years will invariably be imprisonment for the rest of life of the convict.
If a girl under the age of 12 is raped, then the minimum punishment will be 20 years which may go up to life in prison or death sentence. Also the gang rape of a girl under 12 years of age will be sentenced with the punishment of a jail term for the rest of life or death sentence. The measure also provides for speedy investigation and trial, the Bill says.
In all cases of rape, the official said that investigation has to be completed compulsorily within two months. There is also a six-month time limit prescribed for the disposal of appeals in rape cases. No provision has been made for anticipatory bail for a person accused of rape or gangrape of a girl under 16 years.
One of the officials said that the public prosecutor and the representative of the victim have been prescribed that a court has to give notice of 15 days before deciding bail applications in case of rape of a girl under 16 years of age.
Also Read: Global experts rates India most dangerous for women; NCW rejects survey