Mortal Kombat 11 Faces Backlash On Social Media Due To Female Character
Mortal Kombat 11: Backlash Erupts on social media for this reason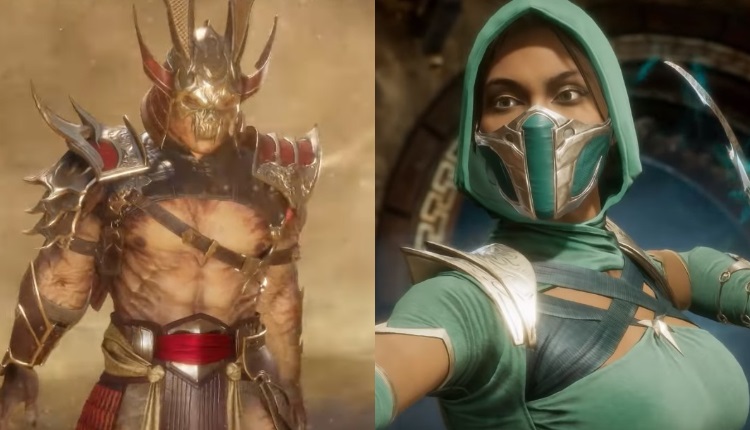 Mortal Kombat 11 is just a few days away from its official release but it has been facing backlash on social media due to woman character used in the upcoming Mortal Kombat. The video game, which is scheduled to release on 23 April has full covered up female characters using an attire like Burqa but they did not make any change in a male character.
Confirming the change of female characters in Mortal Kombat 11, in an interview with the game art director Steve Beran with Polygon, NeatherRealm Studios had earlier said that his team has taken a more measured approach with the art direction in MK11. That's especially true of the game's female fighters.
Beran also said:
"Our character lead, Brendan George, has been a breath of fresh air of just introducing new ideas. Our design is just getting more mature and respectful. You're not going to wear a bikini to a fight. You're not going to be showing so much skin. I think it's just what the game is about: You're going in to fight for your life, and you're not going to be wearing such scantily clad items."
We have posted several pictures of both male and female characters from Mortal Kombat 11 below, where you can see what actually we are talking about.
Fans of the popular game seem unhappy on social media and they took to the microblogging site, Twitter to point it out and criticize the gamer.
Here is how Fans reacted to Mortal Kombat 11 female character
Everyone is laughing at the ugly female faces in #MK11 But if the design decisions in MK11 are anything to by, then expect #MK12 to go full #BurqaBattle mode for the female characters so you don't have to worry about seeing their ugly mugs 😂

via @Demoniku pic.twitter.com/rkWU2mHG0D

— One Angry Gamer (@OneAngryGamerHD) April 18, 2019
A user wrote on Twitter: "Everyone is laughing at the ugly female faces in #MK11 But if the design decisions in MK11 are anything to by, then expect #MK12 to go full #BurqaBattle mode for the female characters so you don't have to worry about seeing their ugly mugs 😂 "
No they really aren't. This is a battle worth fighting. And the loudest voice of all is to not play this game. Ever. I'm divorcing myself from netherrealm games. I saw this coming in IJ1 i did not like the direction in IJ2. MKX they at least gave you choice. Not in MK 11.

— Hyperion (@hyperion5182) April 18, 2019
It was like an Army of Captain Marvel Invading
All the women looked like Brie Larson in that new trailer. It was like an army of captain Marvel's invading. Talk about nightmare fuel.

— Vladislav (@fat_hugh) April 18, 2019
A user on Twitter wrote: "The game is only censored because of sjw influences.and it's cool for the dudes to almost naked with only loincloths right?"
The game is only censored because of sjw influences.and it's cool for the dudes to almost naked with only loincloths right?

— ozzymenandez56 (@ozzymenandez56) April 19, 2019
Billy, look what they did to Sheeva. pic.twitter.com/dRHvvdZ4yQ

— StarElite (@StarElite023) April 18, 2019
Mortal Kombat 11 is being downgraded
It's being downgraded, why cant you see that? Mortal kombat always had their females looking like attractive. You'll just sit there and let politics fuck your games up?

— ozzymenandez56 (@ozzymenandez56) April 19, 2019
@NetherRealm wtf are you guys doing Lol?????

Normal men and women don't want to play as these goofy abominable woke-ified female characters someone has convinced you would be a good idea

Go back to making good character designs, please

— Joshua A (@AdamJ22166960) April 18, 2019
Photo Credit: Cosmic Book News
Also Read: First Look At Mortal Kombat 11 Running On The Nintendo Switch – Watch Video