First Look At Mortal Kombat 11 Running On The Nintendo Switch – Watch Video
Video: Here's Your First Look At Mortal Kombat 11 Which Runs On The Nintendo Switch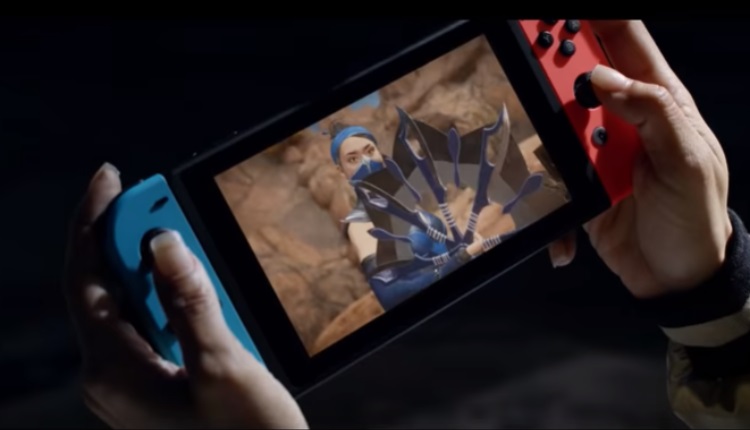 If you are a game lover, you must be desperately waiting for Mortal Combat 11, which is scheduled to release on 23 April 2019. Before you get your hands on the game we have brought you the first look of Mortal Kombat 11, which will give you an idea of what Kombat 11 will look like. The co-creator of the game, Ed Boon has himself described the video game's look as great.
Before getting the fancy premium edition of Mortal Kombat 11 which will cost you $ 100, let's take a look at the first look.  The video was uploaded by Nintendo. While sharing the video they wrote a caption:  "Find your way to play with Mortal Kombat 11 on the Nintendo Switch system. Mortal Kombat 11 is the latest installment in the critically acclaimed franchise, providing a deeper and more personalized experience than ever before."
Watch: Mortal Kombat 11 First Look
The 30-second video of Mortal Kombat 11show us direct in-game footage but it has not shown us any gameplay. It was just pre-fight. Nintendo Switch-3DS Massive Sale 2019: Starting Date, Best Deals On Switch, 3DS & More
Looking at the video, it seems difficult why NetherRealm Studios is holding out on Switch fans like this as we have already heard how fantastic it is from both Boon and various gaming outlets who had the chance to go hands-on with the portable version on the show floor of PAX East 2019.
Also Read: Mortal Kombat 11: Ed Boon Explains The Story Behind Scorpion's Catchphrase