PM Narendra Modi tops list of most followed world leaders on Instagram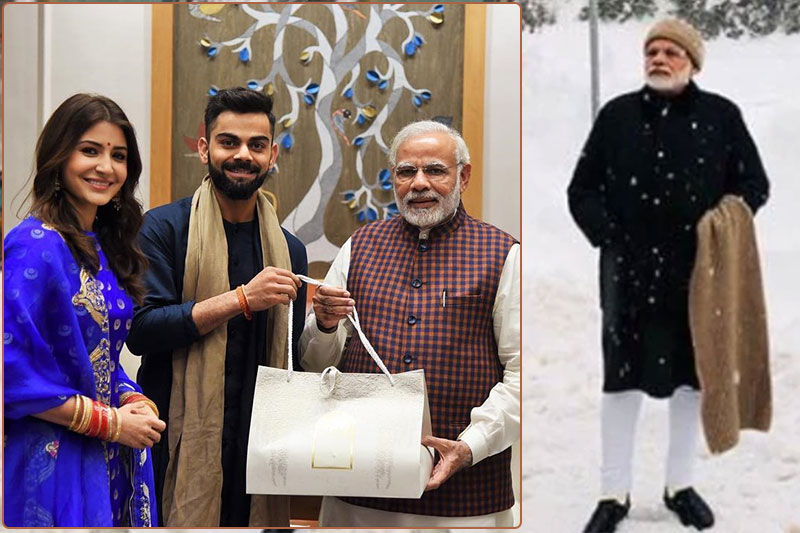 Indian Prime Minister Narendra Modi has become the most followed world leader on photo-sharing application, Instagram. You must remember the photo of PM Modi, standing with Virat Kohli and Bollywood actress Anushka Sharma, it was the most liked photo posted by any world leader this year.
The photo of Anushka Sharma and Virat Kohli has received 1,834,707 hearts since all three [Modi, Sharma and Kohli] have a combined following of 55 million followers on Instagram.
The second most liked photo on Instagram by any world leader also belongs to PM Modi. In that photo, Modi is seen standing at a bus stop in a picturesque snowy Davos, where he had gone to attend the World Economic Forum 2018. The photo got a total of 16,35,978 likes.
Apart from this, Modi is also one of the most effective world leaders on Instagram with every one of his 80 posts and videos from this year gained 873,302 interactions on Instagram.
The Twiplomacy study 2018 was conducted by Burson-Marsteller, an international public relations and communications firm.
According to the study, Modi is the most followed leader having 14.8 million followers, followed by Indonesian President Joko Widodo and US President Donald Trump.
Besides these leaders, Pope Francis, Queen Rania of Jordan, and the Royal Family of the United Kingdom are some of the other Instagram accounts that come under the list of the top ten most followed world leaders.
Apart from being the most followed, PM Narendra Modi can also boast of having the most liked photos among the world's leaders.
Also read: PM Modi to soon inaugurate strategic Bogibeel bridge in Assam