Punjab govt set to kick-off Jalandhar-IGI Airport bus service at nominal fare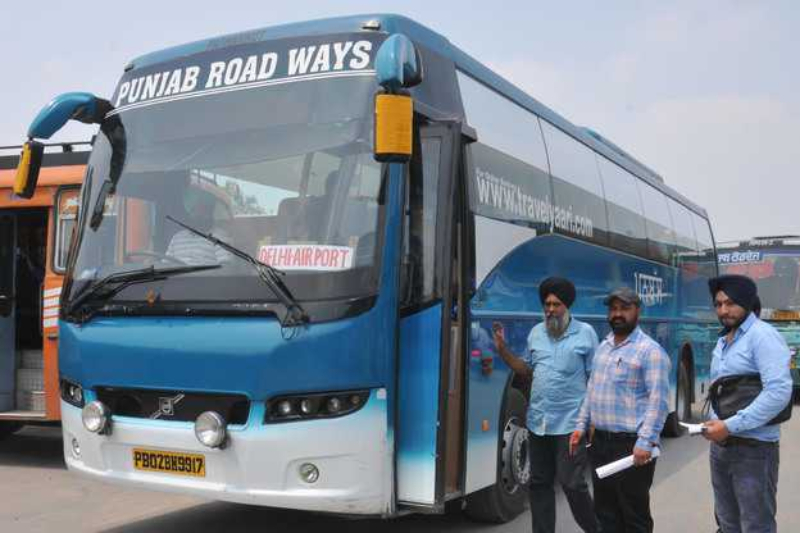 The Punjab Government is all set to kick-off the bus service embarking from Jalandhar to Delhi's Indira Gandhi International Airport.
In a statement, Punjab's Transport Minister Aruna Chaudhary on Wednesday said, "The Punjab Government guided by the visionary leadership of the Chief Minister Captain Amarinder Singh is fully committed to provide hassle-free transport services to the people disembarking at the Indira Gandhi International Airport especially the NRI community."
"The buses of PUNBUS carrying National Permit would start plying within 2 days the passengers from Jalandhar to the International Airport at a nominal fare of Rs 1100 per head," she added.
The Transport Minister further stated that the PUNBUS was operating Volvo buses from Jalandhar to the Indira Gandhi International Airport for more than a decade but owing to some technical reasons, around 15 days ago the state carrier buses operated by PUNBUS were stopped by the Delhi Administration citing a ruling by the Supreme Court under which state carrier buses could operate only from the notified bus stands.
"The matter was taken up with the Delhi Government and they agreed to make a Volvo bus stand at Dwarka opposite international airport," the Minister added
"As the construction is going to take a couple of months the PUNBUS has decided to run buses with the National Tourist Permit so as to provide value for money services to the NRIs," she concluded.
Also Read: Punjab: CM Amarinder led cabinet approves International civil terminal in Ludhiana