TikTok Star Mr Faisu & 007 Team support BB 13 contestant Asim Riaz, react on CAA
Here's what Mr Faisu and 007 team have to say on controversial CAA or NRC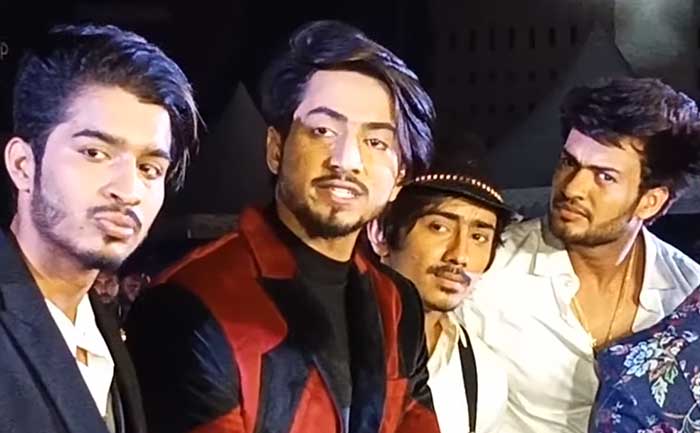 The 13th season of Bigg Boss will be concluded soon and that is the reason why everyone is busy predicting the winner. The most popular and strongest Bigg Boss 13 contestants are Sidharth Shukla and Asim Riaz. Yes, the duo has a huge fan following and one of them is most likely to be emerged as the winner of Bigg Boss 13.
When TikTok star Mr Faisu and his squad 007 was asked about who they are batting for in Salman Khan's show, Bigg Boss 13. Without taking any time, Mr Faisu and his team members unanimously said, Asim Riaz.
Supporting Asiz Riaz in the 13th season of Bigg Boss, Mr Faisu and Team 07 said, "He is playing well and is a saccha (true) player."
Besides batting for Bigg Boss 13 contestant, the 007 members were also asked to express their views on controversial CAA and NRC. Mr Faisu, whose account was blocked last year for uploading a controversial video on mob lynching, has decided not to speak up about CAA or NRC before the media.
It has been more than six months, Mr Faisu's TikTok account has not been restored. Here's why Mr Faisu's TikTok account was banned
At a press conference, they were also asked, "Do you have all the documents?", a bit flummoxed, Faisu and Team 07 wondered what to answer. However, Adnan, one of 007 members acknowledged to be a part of Anti-CAA protest took place in Mumbai. 
What do you think, should these social media influencers talk about NRC, CAA and NPR openly? Or should they avoid? Do let us know in the comment section below.