MSI Introduces High-End Gaming Laptop's In India Featuring Nvidia RTX GPU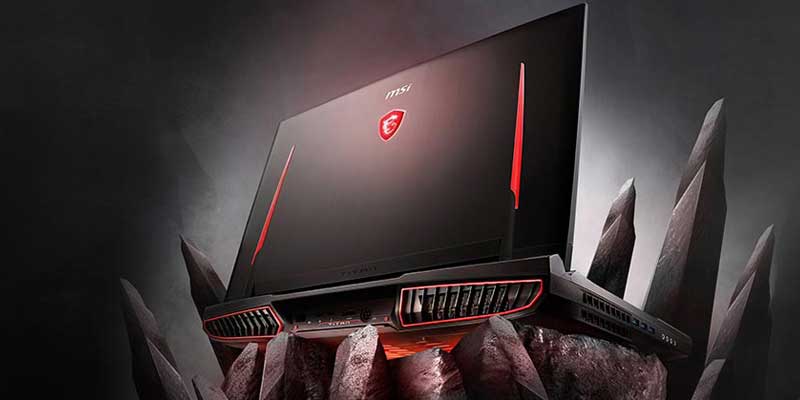 MSI Leader in providing high-end gaming system launched 6 laptop model in India powered by Nvidia RTX GPU. Four model falls under the G series, the price starts from Rs. 79,990 and goes high up to Rs. 3,99,990. Cost of other two models under the Prestige Series starts at Rs. 77,990 and ends at Rs. 1,59,990. The pricy models are loaded with high-end hardware to deliver real-time gaming experience powered by AI functionality.
MSI GS65 Stealth, MSI GT Titan, MSI GE75 Raider, and MSI GL are the gaming series model while the Prestige Series systems are dubbed as MSI PS63 and P65 Creator. The models will be available for purchase on Flipkart and Amazon along with exclusive stores in New Delhi, Bangalore, Kolkata, and Pune.
MSI GS Series features thin models, ideal for users who require a powerful laptop for on-the-go gaming. MSI GS65 is 144Hz world's first thin bezel gaming laptop. It is a light and powered by Intel's 8th Generation processor and Nvidia GeForce RTX 2070 GPU.
MSI GT Titan surpasses the limit by running on Intel Core i9 processor coupled with Nvidia GeForce RTX 1080 graphic card. 17.3inch 4K HD display delivers life-like graphic quality. Lastly, to handle the sheer performance pressure the laptop is equipped with Titan holds Cooler Boost Titan technology to keep CPU temperature under control.
MSI GE75 Raider is 144hz 17.3-inch model powered by Intel's 8th Generation Core i7 CPU and Nvidia GTX 2080 GPU. MSI replaces the regular keyboard with Steel series per key RGB keyboard for smoother gameplay experience. GE75 also features a unique cooling technology called as Cooler Boost 5. Two dedicated fans and 7 copper heat pipes keep the system temperature under control during intense gaming sessions.
MSI GL series brings multimedia features, it comes with a 17.3inch display, 120Hz refresh rate, Giant Speakers by Dynaudio, 8th Gen Core i7 and Nvidia RTX 2060 GPU turns this system. It is an ideal combination of gaming and entertainment.
The Prestige series falls under the professional category, it focusses more on the display. MSI PS63 comes with a 15.6inch IPS HD Screen with True Color technology, 8th Gen Core i8 CPU and Nvidia GeForce 1050 GPU. The second model in the series MSI P65 Creator is a 15.6inch laptop model with Core i7 CPU, Nvidia GTX 1050Ti CPU, and Creator Center Software.
Nvidia RTX GPU will be the ultimate USP for MSI to pitch these models to an Indian audience, the graphics card under Nvidia's RTX category entails Real-Time racy tracing, programmable shading and AI-enhanced the gaming experience.