29 Malicious Photo Editing App Banned From Play Store – Full List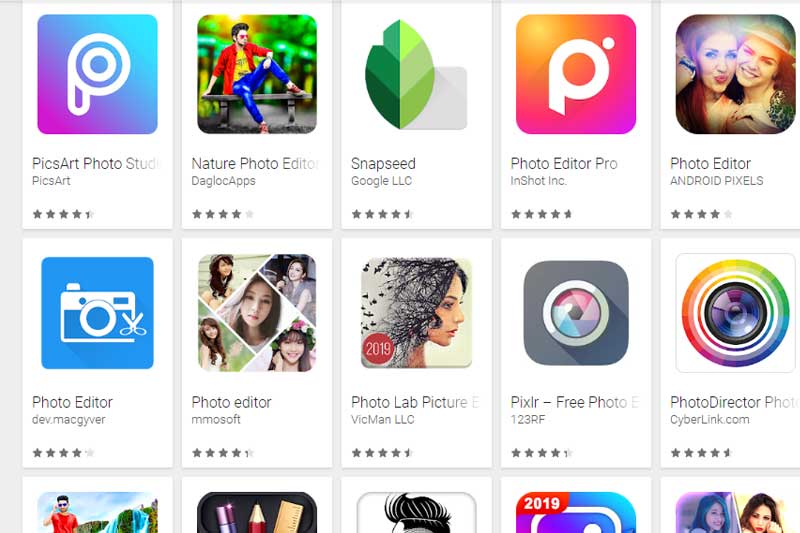 Google Play Store is infested with millions of malicious apps, to curb it Google has implemented drastic measure to avoid virus issues. Google claims for securing around 2 Billion users every day through Google Play Protect, but still certain apps are shrewd enough to pass the wall.
Security Firm Trend Micro freshly reported around 29 Apps on Google Play distributing malware. The apps can redirect users to phishing websites, send pornographic content or even secretly access user's data. Most of them have millions of downloads maximum from Asia, which clearly indicates the popularity of these apps. After getting the news Google has banned these 29-beauty camera app.
Here is the list of Apps:
Art Editor
Art Effect
Art Effects for Photo
Art Filter
Art Filter Photo
Art Filter Photo Editor
Pixture
ArtFlipPhotoEditing
Artistic effect Filter
Awesome Cartoon Art
Beauty Camera
Cartoon Art Photo
Cartoon Art Photo
Cartoon Art Photo Filter
Cartoon Effect
Cartoon Photo Filter
Emoji Camera
Fill Art Photo Editor
Horizon Beauty Camera
Magic Art Filter Photo Editor
Photo Art Effect
Photo Editor
Prizma Photo Effect
Pro Camera Beauty
Selfie Camera Pro
Super Camera
Wallpapers HD
All apps falls in the Photo Editing category and this can be the tip of ice berg. Android is open source that it lets developers around the world to build whatever they want, this reason is enough to let scammers to manipulate the Google Play platform. Google Play malware apps are always under a radar and from time to time reports claim still they are many active.
As a user always stay alert while checking the app quality you are downloading, go through the comments to know common issues faced by existing users. Malware laden apps has common traits like redirection, ad popups, low quality graphics & content. It is better to avoid the app if your device has inbuilt feature, for example if your device support Photo Editing through inbuilt Gallery or Camera app then stick with the basic feature.