Mukesh Khanna blames women for #MeToo; says it began after women started working
In an interview, the 'Shaktimaan' actor Mukesh Khanna blamed women for the #MeToo movement.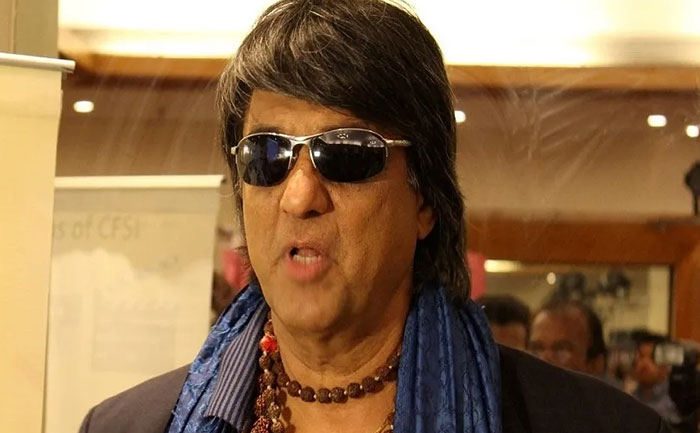 The Shaktimaan actor has landed himself into trouble, after his controversial comment about the #MeToo movement. He spoke about the movement and blamed women for it. He also said that this began because women started thinking of themselves as equal to men.
In an interview with The Filmy Charcha, the actor said, "Aurat ki rachna alag hoti hai and mard ki alag hoti hai. Aurat ka kaam hai ghar sambhalna, jo maaf karna mein kabhi kabhi bol bhi jata hu. Problem kaha se shuru hue hai #MeToo Ki jabh aurato nein bhi kaam karna shuru kar liya. Aj aurat mard ke saath kandhey se kandha milani ke baat karti hai," said Khanna in Hindi.
Watch:
Actor turned right wing rabble rouser Mukesh Khanna says women going out to work and thinking of being equal to men is cause of #metoo pic.twitter.com/1sZ37GudTy

— Hindutva Watch (@Hindutva__watch) October 30, 2020
Mukesh Khanna's statement did not go well with the netizens and they slammed him for his comment. One user said, "Mard mard hai, aurat aurat hai, iss aadmi ki thinking vahiyaat hai. Root of the problem is people like him. Jad se ukhado sab theek hona shuru hoga!," another said, "N i used to copy this man n always wanted to b like shaktiman. Khair ye toh nashaktiman nikla.."
Well, this is not the first time, he made a controversial comment, earlier, he called the Kapil Sharma Show vulgar and said that he thinks that show is full of vulgarity and double-meaning content. "This show is full of fuhadpana, full of double meaning words, taking a turn towards vulgarity with every moment. In which the men wear women's clothes, do cheap things and people laugh, holding their stomachs," said Mukesh on social media.
ALSO READ: Mukesh Khanna On Tiger Shroff Playing Shaktimaan: "He Doesn't Have A 'Spiritual Face"