Mukul Rohatgi: Vijay Mallya could have been tipped off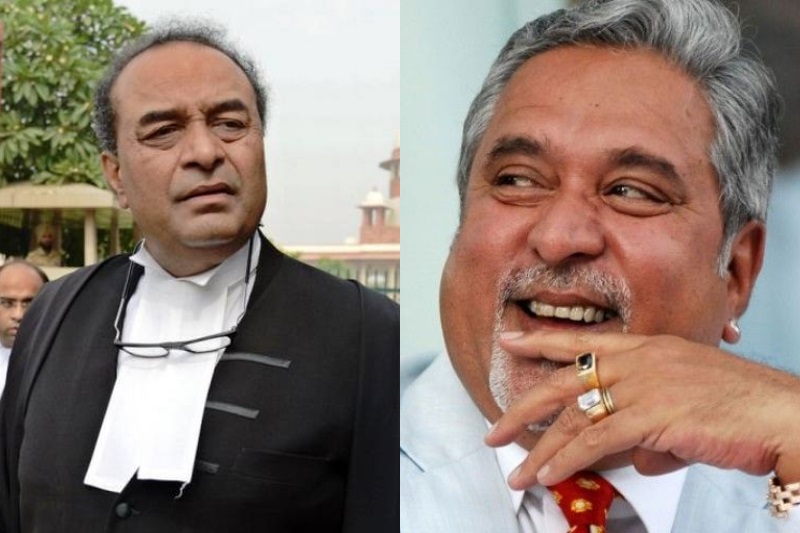 Mukul Rohatgi, the Union government's top law officer, has made a remark on Thursday which is expected to strengthen opposition's case against Arun Jaitley and other ministers. Rohtagi in his remark on Vijay Mallya's escape has said that it is a "big coincidence" that offender left India on the day a group of banks moved to recover his debts and doubted that "someone could have tipped off Mallya".
Speaking a news channel, the former attorney general of India said, "Yes if we went earlier, he wouldn't be able to escape." Rohatgi said to NDTV, "Lookout notices weren't common then, as it is now." He was commenting on the way he escaped from the country on March 2, 2016, just a day before banks moved to recover debts from him which tunes to Rs 9,000 crore.
According to the information in the public domain, the Central Bureau of Investigation had issued a look out notice against the fugitive, which was circulated on October 16, 2015. But incidentally, it was converted to a notice for "report on arrival" in November the same year. It is to be known that before his final exit on March 2, 2016, Mallya frequently shuttled between India and UK. To which agency said that they did not believe that he would escape.
Taking this issue and targetting the Union Finance Minister Arun Jaitley, Congress president Rahul Gandhi addressed a conference which sparked a controversy. He alleged that Mallya met Jaitley in the parliament on March 1, 2016 — just a day before leaving the country. He also sought the resignation of Jaitley, but the BJP government tried to quash the allegations by calling Gandhi a liar.
However, BJP MP Subramanian Swamy stated that it is an undeniable fact that Vijay Mallya told Union Finance Minister Arun Jaitley in Parliament that he was leaving for London. He even tweeted his comments which boosted his statements.
We have now two undeniable facts on the Mallya escape issue: 1. Look Out Notice was diluted on Oct 24, 2015 from "Block" to "Report" departure enabling Mallya to depart with 54 checked luggage items. 2. Mallya told FM in Central Hall of Parliament that he was leaving for London.

— Subramanian Swamy (@Swamy39) September 13, 2018
ALSO READ: Piyush Goyal trains guns at Congress, mum on Arun Jaitley