Mumbai '93 blast escapee Lambu arrested by Gujarat anti-terrorism squad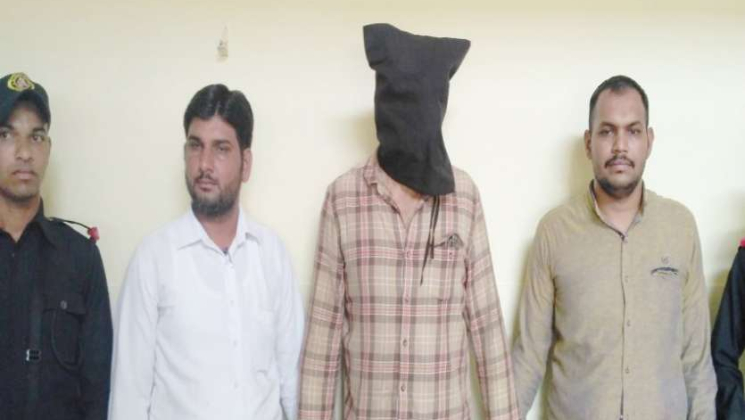 The Gujarat anti-terrorism squad (ATS) has arrested Ahmed Kamal Shaikh, alias Lambu, a lead cite in the 1993 serial blasts case. Lambu used to be an associate of Mustafa Dossa, a second in command of escaped gangster Dawood Ibrahim; Dossa died in June 2017, a day after the CBI sought the death penalty for him in the blasts case.
On Thursday night, 31st May 2018, Shaikh was grasped from Valsad coast. He has been flee for last 25 years and was in Dubai for most of the time, the police said. The Gujarat ATS said Shaikh was in India for a smuggling assignment of gold between the sea route to a Gulf country. A senior officer said,"We got a tip-off about his presence in Valsad".
There was a red corner notice against Shaikh and carried prize of Rs. 5 Lakh since 1996, said Himanshu Shukla, Gujarat ATS's SP of operations. He said Shaikh used to live in a building near Musafirkhana, Mumbai, which was one of the places from where Dawood used to run his underworld operations.
"We will hand Shaikh over to the Mumbai unit of the CBI," said Shukla. A few days before another escapee prosecutor in the case, Mohammed Farooq, alias Takla, was arrested after being extradited from the UAE.
According to the ATS, Shaikh was wanted in the Bharuch arms landing case too. "This is an important arrest," said CBI special public prosecutor Deepak Salvi. "Shaikh could give vital information about the blasts conspiracy meeting held in Dubai, in which Dawood participated."
Gujarat ATS sources said Shaikh was involved in the landing of RDX, AK-56 rifles, grenades, ammunition and detonators at the Dighi port in Raigarh. "He also took part in planning, terror training in Pakistan and executing the blasts along with Dawood, his brother Anees Ibrahim, Tiger Memon, Mustafa Majnu, Salim Shaikh, Yusuf Batka and Saeed Qureshi," added an ATS officer.
On March 12, 1993, powerful bombs rocked Mumbai at 12 locations; 257 people were killed and 713 were injured. In this case Dawood was one of the prime mover and is wanted.
Picture credits: Patrika