Mumbai: portion of a building collapses 14 rescued, one trapped
Mumbai Building Collapse: 14 rescued, one feared trapped in a Crawford Market Building collapse.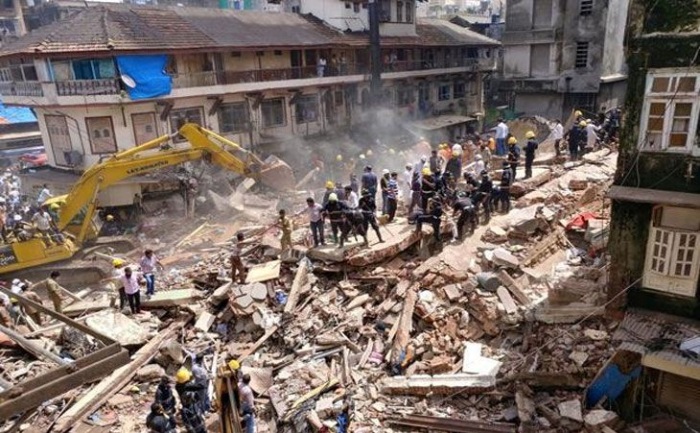 A part of a three-storey building in Mumbai's Crawford Market area collapsed. The ground floor plus four-storey building is situated opposite the CID office in Fort area. It was a 'cessed' building under the jurisdiction of state housing agency MHADA. The building is managed by a charitable trust.
Around 9.15 pm, the rear portion of the building collapsed, many were feared trapped in the debris. Fire Brigade and BMC personnel rushed to the spot and soon search and rescue operation was on.
At least fourteen people who were trapped in the debris have so far been rescued. One person is still apparently trapped under the debris.
As reported by a source to Indian Express, "Several residents rushed out after the collapse. Local residents suspect that Shukla is trapped under the debris… Shukla's friend informed us that he is missing."
Sources further added, "As a precautionary measure, adjoining Dwarkadas building and remaining part of the Yousuf building have been evacuated."
Sources further revealed, "The building was issued a notice and residents were asked to vacate for carrying out repair works this year. Some members were cooperative and responded, while others did not. Mhada officials were providing assistance to residents who opted to shift. There were a few people on the third floor and they were evacuated safely. The building is now entirely vacant."
Four fire engines, along with an ambulance, have been pressed into service to conduct rescue operations.
Also Read: 2 Dead five injured as building collapses in Maharastra's Bhivandi