Mumbai: The stinking truth behind the 'Swacch Bharat Abhiyaan' and open defecation free status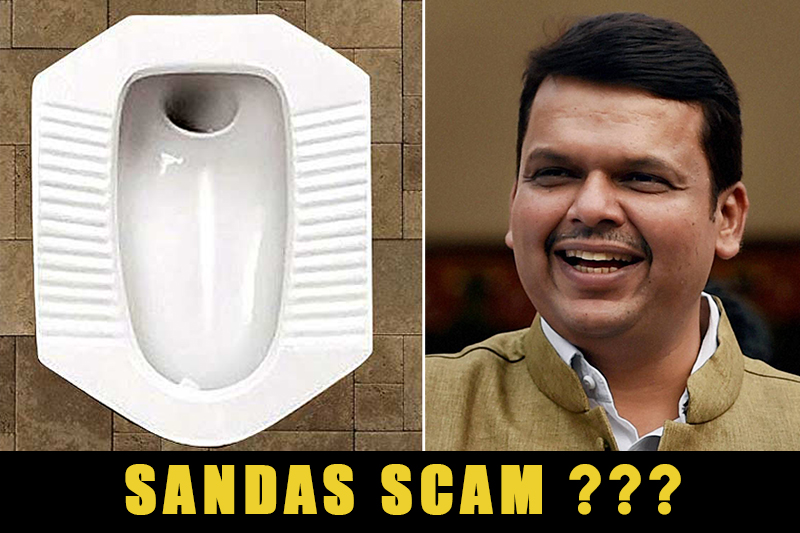 Mumbai was declared as Open Defecation Free by the Quality Council of India on 6th July 2017. The Chief Minister of Maharashtra, Devendra Fadnavis of the Bhartiya Janata Party also tweeted in favour of the verdict of the Open Defecation Free verdict.
Great news for Mumbai !
Congratulations to all Mumbaikars!
Mumbai becomes Open Defacation Free (ODF).
Good job BMC and Shri Ajoy Mehta ! pic.twitter.com/WfIQJQmeSs

— Devendra Fadnavis (@Dev_Fadnavis) July 7, 2017
However, reality is a far-cry from the tall claims made by the Chief Minister and the government in Maharashtra.
According to a report in Mumbai Mirror, the Arrey Colony Mumbai's last remaining green cover lacks women's toilets. The tribals and the local women living there have to relieve themselves in the open, which has invited a number of voyeuristic men and creeps, who take pictures and videos of them. Not just this, but the women also have to battle residents who throw stones on them. This comes just two months after Devendra Fadnavis, declared the state of Maharashtra as open-defecation free.
The reports that around 300 women who live in the slum clusters of Siddharth Rahivasi Sangh and Bhimshakti Seva Society in Aarey Colony cannot shift to the other side because it is surrounded by a forest. To avoid the ire of the tower residents, they have started defecating in the dark even though there's a threat from snakes and other wild animals during monsoons.
A large number of poor women in Vikhroli's Parksite locality undertake a 20-minute hike up a hill to relieve themselves. This open defecation site is also covered from the sides by sarees and bedsheets.
Despite the women's repeated pleas, the BMC has failed to build adequate number of toilets in the two areas.
"People living in the apartment buildings keep looking at us to embarrass us and try to drive us away by throwing stones from their balconies. They don't want the view of a slum in front of their homes," said Shama Shah, who lives in Aarey Colony. "We don't want to do our morning business here, but we don't have an option. There are not enough toilets here."
Shah said it was unreasonable of flat owners to expect slum dwellers to just pack up and leave. "The towers came up only recently. We have been residing here for over 30 years," she said. There are over 500 shanties in the two slum clusters. The mud path to the makeshift defecation site becomes very slippery during monsoon and young girls cannot go there without their guardians. "Even pregnant women are forced to use this plot. What if one of them falls and gets injured? Who will be answerable?" Shah said.
Another resident, Lakshmi Reddy, asked why their area had not been provided toilets under the Swachh Bharat Abhiyan, Prime Minister Narendra Modi's pet public initiative. "We have to walk for 15 to 20 minutes to reach the site, where we are exposed to infections. People at the towers shout at us and even film us sometimes," she said.
P-South Ward officer Chanda Jadhav, who is in charge of the area where the slums are located, did not respond to Mirror's calls and messages.
The Parksite women said they had complained to the civic body several times, but had not received any response. "We have to climb a hill to defecate. The area is isolated and we could easily fall and get injured," said Smita Sutar, who has been staying in Parksite for over 40 years.
The ward officer of Vikroli, Bhagyashree Kapse, said the BMC was working on a solution. "We try to approve maximum proposals for toilets. Last year, funds for 300 toilet seats were sanctioned and this year, too, a similar number of seats will be built," Kapse said.
It has to be noted that these incidents are taking place in Mumbai, the Financial Capital and one of the biggest metros in the world. Swacch Bharat Abhiyaan which was spearheaded by Prime Minister Narendra Modi has clearly not reached Mumbai. If this is the state of the urban areas, what would be the condition in the rural parts?What? You mean to say the government officials didn't see Akshay Kumar's 'Toilet Ek Prem Katha' and rise up to the occasion?
Here are some interesting facts.
'A city / ward can be notified/declared as ODF city/ ODF ward if, at any point of the day, not a single person is found defecating in the open' – according to Swachh Bharat Misson Urban Guidelines.
According to Ministry of Urban Development, following are the 'necessary infrastructure and regulatory conditions' required to be declared Open Defecation Free –
All households that have space to construct toilets, have constructed one.
All occupants of those households that do not have space to construct toilet have access to a community toilet within a distance of 500 meters.
All commercial areas have public toilets within a distance of 1 kilometer.
City has a mechanism in place through which fines are imposed fine on people found defecating in the open
The protocol is such that a city can be declared ODF, only if all its wards are declared ODF. The sub declarations required in the ward level are – 1) Every school in the ward has to declare that all its students have access to toilets both at school and home and they routinely use it. 2) All self-help groups in the ward need to declare that all residents of the ward have access and they routinely use toilets.
According to Factchecker.in, a CAG report on Local Bodies in Maharashtra dated August 2017 pointed out that Greater Mumbai faced a shortage of 20,195 toilets as of March 2016. Mumbai Sewage Disposal Project (MSDP) under MCGM responsible for sewage management in Greater Mumbai was supposed to construct 25,992 toilets. However, only 5797 toilets were constructed as of March 2016, thus meeting only 22% of the target.
Based on census 2011, 23% (12.2 lakh) of 52.07 lakh slum population did not have access to a septic toilet. This means every 2 out of 10 slum dwellers does not have access to septic toilets. MSDP had assessed the requirement of 25,992 toilets such that one toilet is shared by 50 persons.
Furthermore out of the 8594 toilet blocks only 30% were connected to the sewer lines and had electricity and only 75% had water connection. Instead of maintaining a 1:50 ratio (toilet/ persons), a toilet was used by 11 to 417 persons.
Thus, the report says – 'The objective of the MSDP for reducing open defecation was not achieved'.Yet, the Chief Minister of Minister of Maharashtra continues to make claims that Maharashtra and Mumbai are ODF. As we are on the brink of another Lok Sabha elections, another scam may have been unearthed in Maharashtra- 'Sandas Scam'.