Google Doodle Honours Gauhar Jaan: 7 Facts About India's Fiesty Gramophone Girl!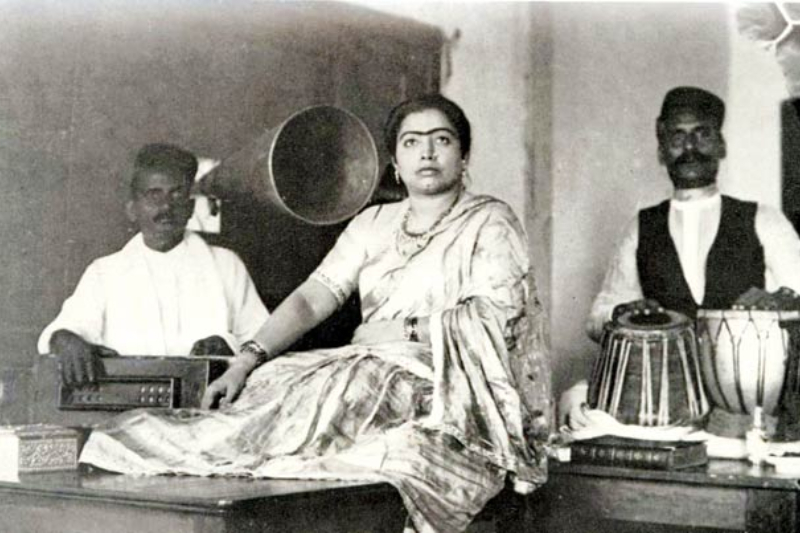 Although gramophones have almost completely been phased out of public memory, especially with the younger generations who have no clue about the iconic apparatus, there are some legends whose musical bequest will never entirely fade away.
Gauhar Jaan was one such performer, and today, her 145th birth anniversary is being commemorated by Google in the form of an illustration.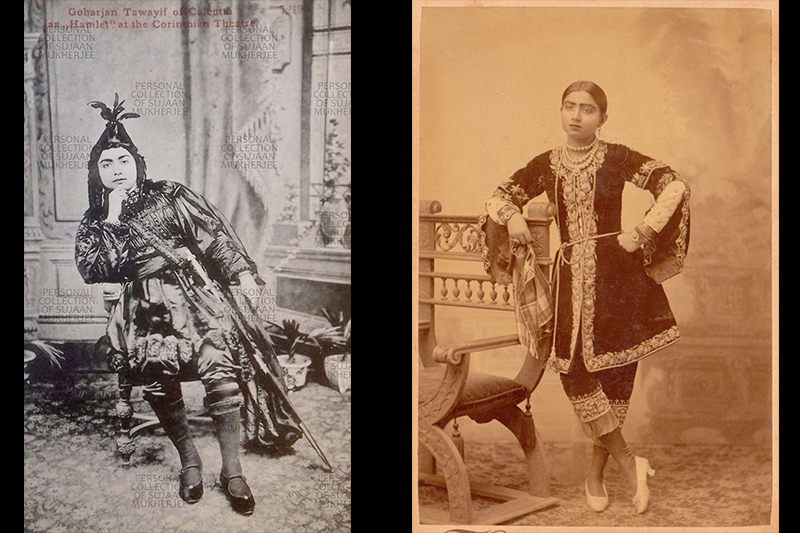 Here are seven interesting facts about the forgotten musician and dancer, who carved a niche for herself in a time where women artists seldom found fame beyond towns and villages.
1. Eileen was born into an Armenian Christian family that had artistic leanings. She was the daughter of Victoria Hemming's, a well-trained Indian singer and dancer, and William Robert Yeoward, an engineer in a dry ice factory in Azamgarh.
2. Following her parents' divorce, she and her mother moved to Varanasi with Khursheed, a Muslim nobleman, where they converted to Islam and changed their names to Malka Jaan and Gauhar Jaan, respectively. In the following years, Malka would go on to become a proficient singer and Kathak dancer in the ancient city and eventually left for Kolkata to perform in the courts of Nawab Wajid Ali Shah.
3. It was in Kolkata where Gauhar entered the world of fine arts and started training in classical Hindustani music under the founding members of Patiala Gharana of classical music—Kalu Ustad, Ustad Vazir Khan of Rampur, and Ustad Ali Baksh. She also learnt other art forms like Kathak, Dhrupad Dhamar and Bengali keertan and that too, from legendary performers like Brindadin Maharaj (granduncle of Birju Maharaj), Shri Janbai, and Charan Das, respectively. Gauhar also assumed the pen name 'Hamdam' and began writing and composing ghazals under this name.
4. In 1887, Gauhar debuted as a performer in the royal courts of Darbhanga Raj (modern-day Bihar), and following an extensive professional training in dance and music in Varanasi, she was appointed as the court musician. Nine years later, she began performing in the very city where her musical journey had initially started and came to be known as the 'first dancing girl' in her records.
5. Her fame gradually spread across the country, and when she visited Chennai in 1910 for a performance in the Victoria Public Hall, her Hindustani and Urdu songs mesmerised the audiences so much that these were soon published in Tamil music books. A year later, she was invited to perform at the crowning ceremony of King George V at Delhi Durbar, where she famously sang, 'Ye Hai Tajposhi Ka Jalsa, Mubarak Ho Mubarak Ho', as a duet with Janki Bai of Allahabad.
6. She unexpectedly expired on 17 January 1930, soon after she had moved to Mysuru after being invited by Maharaja Krishna Raja Wadiyar IV to assume the position of their palace musician.
7. In an illustrious career graph spanning two decades, Gauhar Jaan had logged more than 600 records and that too, in more than ten languages, including Bengali, Hindustani, Gujarati, Tamil, Marathi, Arabic, Persian, Pushto, French, and English. An interesting fact that one could find in all her performances is that she would always sign off a record by announcing 'My name is Gauhar Jaan'.
(Also Read: Saudi Arabia: Women can finally drive as the woman driver ban ends).
She also popularised light Hindustani classical music with her thumri, dadra, kajri, chaiti, bhajan, tarana renditions, and also mastered the technique of condensing performing the elborate melody Hindustani classical style to just three and a half minutes for a record.