Mumbai Weekend Lockdown: What Is Allowed, What Is Not
Mumbai weekend lockdown: Food, Entertainment home delivered. What Is Allowed, What Is Not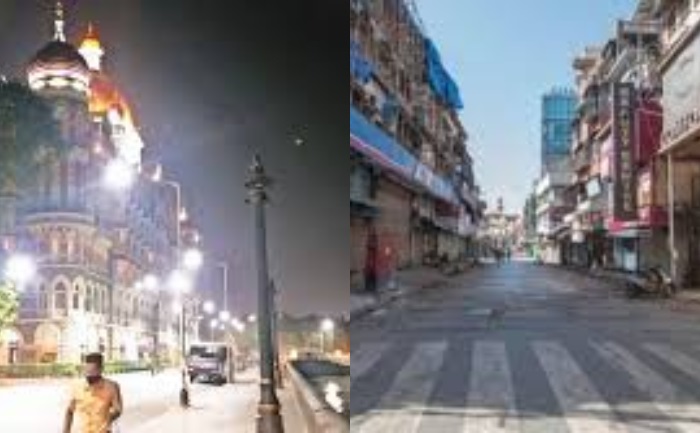 Maharashtra Friday reported 58,993 new cases of coronavirus, which pushed its overall tally to 32,88,540. The death of 301 patients took the toll to 57,329, the state health department said. Mumbai being the worst hit has imposed restriction to curb the rise of COVID-19 cases. The government has also issued a weekend lockdown for the island city.
The weekend lockdown starts from 8 pm on Fridays and lasts till 7 am on Mondays. Besides, prohibitory orders will be in force during the daytime on weekdays.
The Brihanmumbai Municipal Corporation (BMC) clarified that hotels and restaurants in the city can undertake home delivery of food items.
Restriction in Mumbai during Weekend Lockdown:
All online home deliveries of food are allowed.
Students can attend exams. Hall Tickets should be considered valid for the same.
Eye clinics and opticians shops are allowed to remain open within the given time.
Movement of maids, cooks, drivers, house helps, nurses and medical attendees providing services to senior citizens and ailing people at home is allowed between 7 am to 10 pm on all days.
Person Arriving/Departing By Train/Bus/Flight Can travel at all times
Industrial Workers Travelling By Pvt Buses/Vehicles Can travel at all times using a valid ID card
Places of religious worship to shut for visitors.
All theatres, multiplexes to shut down completely
Barbershops, beauty parlours, spas and salons will also remain shut
Malls, market places and gyms will also remain closed
Only essential services are excluded
Also Read: COVID-19 Vaccination: 26 Vaccination Centres In Mumbai Out Of Doses