Munisha Khatwani REVEALS Nisha Rawal caught Karan Mehra red-handed
Nisha Rawal's close friend Munisha Khatwani REVEALS that the actress caught her husband Karan Mehra red-handed.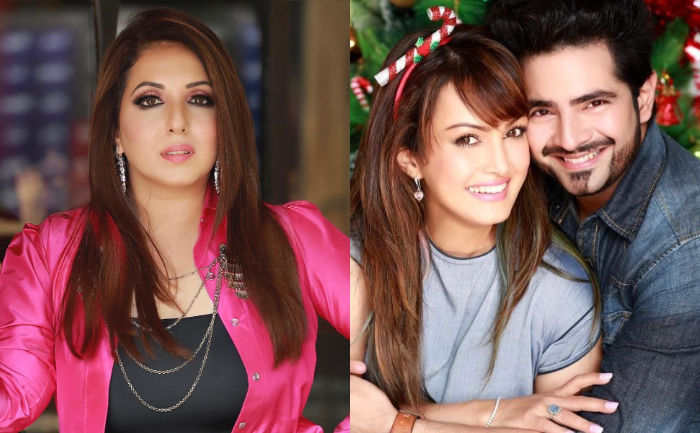 Karan Mehra and Nisha Rawal's ugly spat has been the talk of the town after the actress accused her husband of domestic abuse and violence. On June 1, Karan Mehra was arrested after his wife Nisha filed a complaint against him but he was later released on bail.
On Tuesday, Nisha held a press conference and accused the 'Yeh Rishta Kya Kehlata Hai' actor of having an extramarital affair. She also said that the reason she didn't speak up about the abuse earlier was to protect her husband's 'image'
Now, in an interview with Bollywood Bubble, Nisha Rawal's close friend, actor and astrologer Munisha Khatwani spoke about Karan's affair. She said that Nisha had caught her husband red-handed, and what shattered Nisha was the affair. She revealed that she got to know about the affair 4-5 weeks back after Nisha told her.
View this post on Instagram
Further, Munisha said: "So it's a very traumatizing position for a wife before the husband to admit that it's not casual. It is something that he would like to pursue. She caught him through the lovey-dovey text messages. I think he was just in that fear state. t first he denied it then admitted it then again denied it. You the typical situation where you don't know what to do. This is the first time I am speaking out ever in seven years. And I am only speaking it now with Nisha's consent."
Munisha also stated that she even asked Nisha to walk out of the marriage after knowing about the problems she was facing, however, Nisha was too much in love with Karan and was quite dedicated to their relationship."I had to respect that as a friend. She has a child involved. We will have to respect that," she concluded.
Karan and Nisha tied the knot in 2012 and have a four-year-old son Kavish.
ALSO READ: Nisha Rawal REVEALS Being Diagnosed With Bipolar Disorder