Naman Bhutra feels the bubble of OTT platforms will soon burst
Bollywood Bubble founder Naman Bhutra feels that the craze of OTT platform in India will soon fade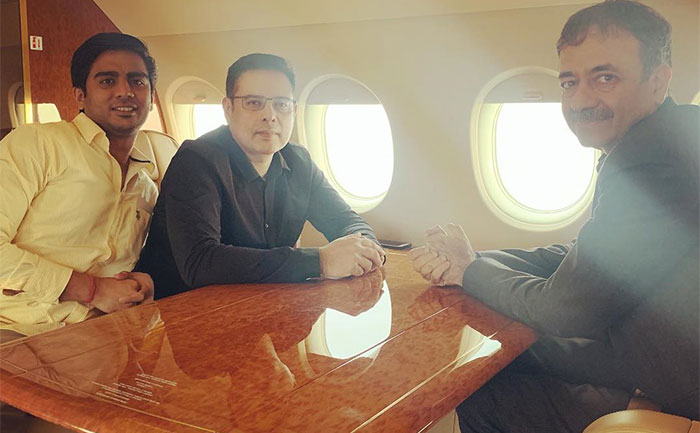 The present generation is obsessed with the digital world. Leading the race is the OTT or Over The Top Media. OTT refers to the distribution of on-demand streaming media over the internet. Some of the prominent players in the market are Netflix, Amazon Prime, Hotstar, Zee5, Jio and many more. They provide viewers with the accessibility of worldwide content at the comfort of their fingertips.
One can watch popular movies, web series, TV series, regional content on these platforms easily. The charges too are quite pocket-friendly for a yearly or a monthly subscription. But with the emerging popularity, competition too is rearing its head in the OTT space. To survive in the market these popular platforms have now started providing content with a free service. But this flood of content is having a negative effect on the market. The craze for the OTT platform is phasing out and in the long run, the graph is likely to hit rock bottom.
CEO and founder of a popular digital marketing company, Deep Dive Digital, Naman Bhutra has opened up on the overload of content in digital space.
He said, "Even though we are happy about the boon of OTT platforms in the world, too much of it and the freebie strategies applied by these companies are likely to see its downfall soon."
Naman Bhutra who has been in the field of digital marketing for more than 10 years now is an expert in handling various brands and some of the A-list Bollywood celebs. Being a part of Digiosmosis in the past, Naman has also founded one of the popular Bollywood news websites, Bollywood Bubble.
While Indians tend to get influenced by the West in almost every aspect, Naman wonders whether the Indian audience is ready to go the USA-way with OTT platforms as well?
What's your view on the subject? Share your thoughts with us.
Also Read: Sacred Games 2: Cast of Netflix show go retro glam in new still