'Friends' head to theatres for its 25th Aniversary celebrations
Friends fans unite as the iconic sitcom is about to hit cinema screens in celebration of the milestone 25th anniversary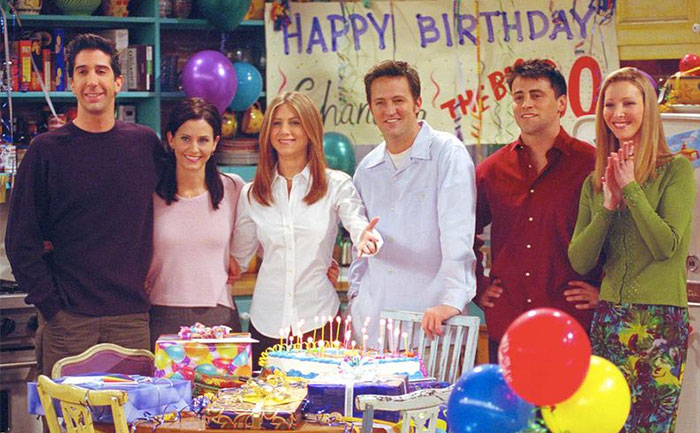 The superhit US sitcom Friends is getting bigger and better. It is now heading to the big screens in the US to celebrate the 25th anniversary of the show's premiere. The six friends made their way into our lives in 1994 and now Warner Bros is teaming up with Fathom Events for "Friends 25th: The One With the Anniversary,"
According to Entertainment Weekly, 12 episodes of the show will be shown over three nights in the fall — Sept. 23, Sept. 28, and Oct. 2 — with four remastered episodes along with exclusive interviews and never-before-seen content airing each evening. "The cultural impact that Friends continue to have, 25 years after its premiere, is astounding," Warner Bros. Television Group President & Chief Marketing Officer Lisa Gregorian said in a statement.
She continued, "It is so amazing to know that the series is still bringing people of all ages together. We could not be more excited to deliver these digitally remastered episodes to theatres — for the first time ever! — so that together, in a shared experience, our loyal fans can enjoy some of their favourite Friends scenes in a new way."
Fans can buy tickets to the 'Friends 25th: The One With The Anniversary' Event starting August 16.  Executive producers Marta Kauffman, David Crane and Kevin Bright will be part of a panel discussion and screening as part of the Tribeca TV Festival in New York City on Friday, September 13.
Friends starred Jennifer Aniston, Courteney Cox, Lisa Kudrow, Matthew Perry, Matt LeBlanc and David Schwimmer. The first episode aired on 22 September 1994 and the show ran for 10 seasons.
ALSO READ:  Friends: Courtney Cox Shares A Throwback Pic That Will Turn You Nostalgic