Nana Patekar laughs off sexual harassment allegations by Tanushree Dutta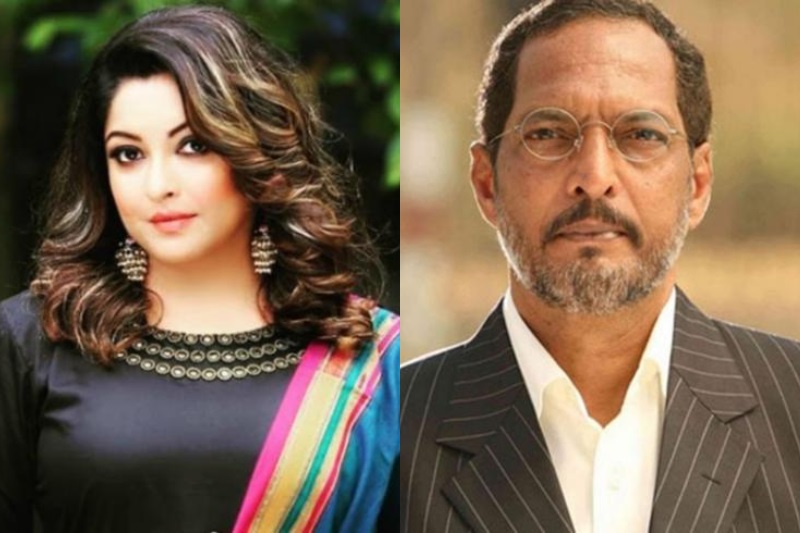 Bollywood actress Tanushree Dutta is making headlines after opening up about getting sexually harassed on the sets of a film.
In an interview to Zoom TV, the 34-year-old actor has accused Bollywood veteran Nana Patekar of harassing her on the sets of 'Horn OK Please'. On the other hand, in an interview to Mirror Now, Nana Patekar laughed off her allegations and said, "What can I do about it? You tell me. What does she mean by sexual harassment? There were 50-100 people on set with me [at that time]."
The Statesmen quoted her saying, "I want to take names – actor Nana Patekar, producer Sami Siddiqui, director Rakesh Sarang, and choreographer Ganesh Acharya. When Nana Patekar misbehaved with me, he voiced out that he would do an intimate step with me as well in the song, which wasn't mentioned in my contract. It was supposed to be a solo sequence of mine."
However, the actress spoke to News18 about the #MeToo movement and said such a revolution would never reach Bollywood unless people took action.
The actress believes that A-list actors like Akshay Kumar and Rajinikanth should boycott actors like Nana Patekar to bring a change. "Akshay Kumar has made a few films with Nana Patekar in last eight years and Rajinikanth also recently worked with him (in Kaala)… If such big stars will keep working with these culprits then there's no hope for any movement to happen," Dutta said.
She further added, "Everyone has gossiped about this but they've never spoken. People with this kind of character speak like this against the kind of character that I have because they say she does glamorous roles so must be glamorous and all. Behind the back, they are so dirty. When you are in the industry you hear so many stories about these actors. But these things never take surface because their PR package it very well. They will give some money to some poor farmers. How much they do and how much they don't know, no one knows. But all this is just for show."
Amitabh Bachchan also reacted on the news and said, "Neither my name is Tanushree nor Nana Patekar. So, how can I answer your question?" while Aamir Khan said that, "Without knowing the veracity of something, it's not right for me to comment on it. But whenever something like this does happen, it's a sad thing. Whether this has happened, that is for people to investigate it."
Also read: Ganesh Acharya slams Tanushree Dutta's allegations of harassment against Nana Patekar