Telugu star Nandamuri Balakrishna says he doesn't know AR Rahman, gets trolled
Telugu star and MLA Nandamuri Balakrishna says that he does not know who Oscar-winning music composer AR Rahman is.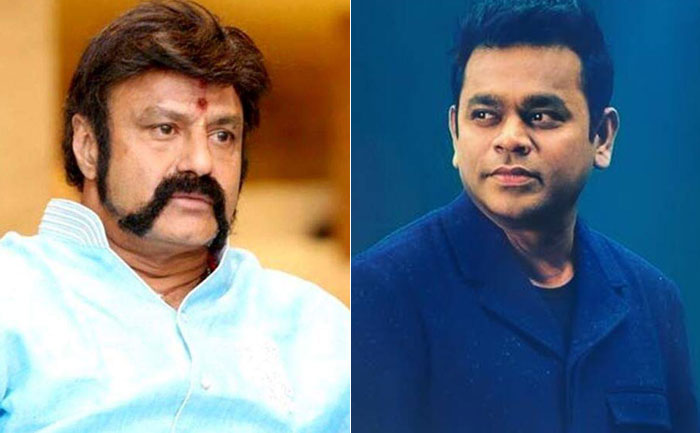 Nandamuri Balakrishna, known as Balakrishna, is an actor and politician. He appeared in more than 100 Telugu films over forty years in a variety of roles and established himself as one of the leading actors of Telugu cinema. Now, the actor has landed into trouble after he claimed that he doesn't know who the Oscar-winning music composer of Indian cinema, AR Rahman is.
In an interview with the channel TV9, Balakrishna spoke about AR Rahman and said: "I don't know who AR Rahman is. He won an Oscar and I don't even know who he is. He gives a hit once in a decade." However, it is to be noted that AR Rahman composed the background score of Balakrishna's 1993-film, 'Nippu Ravva.'
He also made another controversial comment about the Bharat Ratna award. "All these awards are equal to my foot. No award can compensate for the contribution of my family to Telugu cinema. I feel Bharat Ratna is equal to NTR's toenail. The awards must feel sad, not my family or my father," he said.
Not just that, he also took a dig at the 'Avatar' director James Cameron and said: "I like to wrap up my shootings quickly unlike that Hollywood filmmaker James Cameron, who takes years to complete a film. The way I work, I do more hit films in less time."
Soon after, Twitterati slammed Balakrishna after his comment about Rahman. He was also mercilessly trolled and the hashtag #whoisbalakrishna also started trending.
Stay tuned to The Live Mirror for more updates.
ALSO READ: Ruler Trailer: Nandamuri Balakrishna's High-Octane Stunts Are Unmissable