PM Narendra Modi To Address Nation On Coronavirus At 8 pm Tonight
 WHO has recognized India's efforts to prevent the spread of the novel coronavirus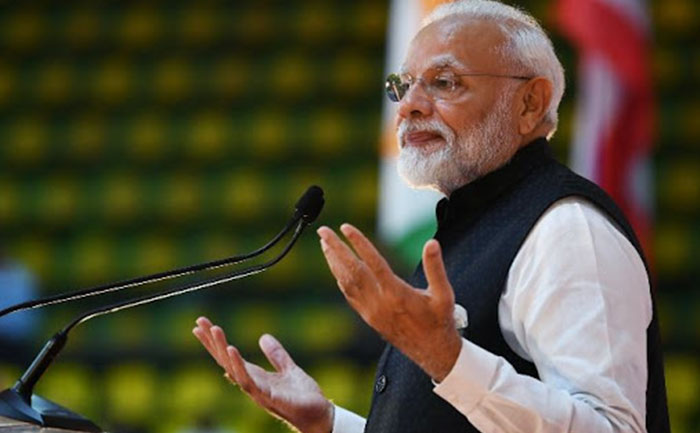 Indian Prime Minister Narendra Modi will address the nation at 8 pm today regarding the coronavirus outbreak. In addition, he will also talk about the efforts to combat it. Earlier, PM Narendra Modi held a high-level meeting to review the efforts to contain the coronavirus outbreak which is causing the COVID-19.
To combat the spread of the coronavirus, government is planning to educate and spread awareness about the issue. In addition, the government is also planning to enhance testing facilities. The government is also deliberating on getting private laboratories involved. Indian Council of Medical Research is already in talks with private laboratories.
Meanwhile, the government is trying to get people to practise social distancing to stop the spread of the coronavirus. The last few weeks have seen various state governments shutting down educational institutions. In addition, malls and multiplexes have been shut down. Major sporting events like the IPL 2020 have also been postponed. The Central government has also shut down all the monuments, museums and national parks. Moreover, private companies have asked their employees to work from home.
The World Health Organisation has recognized India's efforts to prevent the spread of the novel coronavirus.
"I think the commitment of the Indian government from the top level — the Prime Minister's office himself — has been enormous, very impressive. This is one of the reasons why India is doing very well," said Henk Bekedam, the WHO Representative to India.
Prime Minister Narendra Modi also expressed his gratitude to everyone involved in the efforts of combating coronavirus. He expressed his gratitude to everyone "including the various State Governments, medical fraternity, paramedical staff, armed and paramilitary forces, those associated with aviation sector, municipal staff and others"
Many people are highlighting different aspects of how India is combating COVID-19.

This is certainly boosting the morale of all those doctors, nurses, municipal workers, airport staff and all other remarkable people at the forefront of fighting COVID-19. #IndiaFightsCorona

— Narendra Modi (@narendramodi) March 16, 2020
Working together is the best way to overcome this menace.

The way ahead lies in :

Collaboration not Confusion.

Preparation not Panic.

We have to fight this battle together, and we have to win it together.

Our neighbourhood collaboration should be a model for the world.

— Narendra Modi (@narendramodi) March 15, 2020
ALSO READ: Dos And Don'ts For Coronavirus Prevention