PM Narendra Modi removes Chowkidar tag after historic win
'Chowkidar Narendra Modi': PM renames his Twitter handle after epic win in 2019 Lok Sabha elections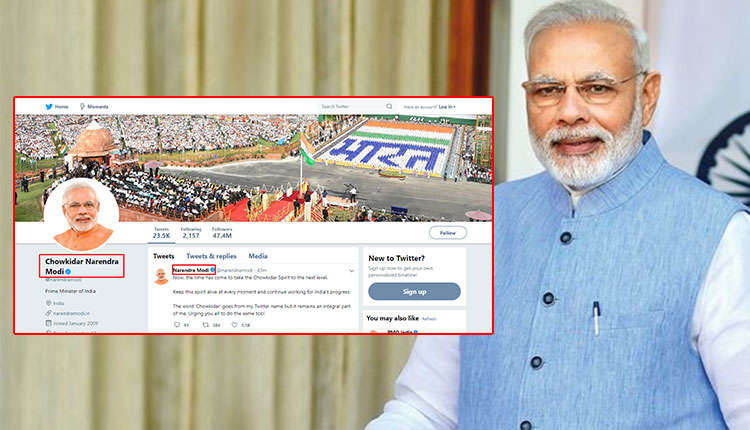 Prime Minister Narendra Modi is happy with the ongoing results of the Lok Sabha 2019 elections. His party has once again proved that they are the best bet for India to move towards the path of progress. The citizens of India have made their choice and brought the charismatic man once again to power. Soon after winning the elections the PM has removed the tag of Chowkidar from his Twitter profile.
He has not only removed the tag but has asked others too to remove it. Check out his tweets regarding the same here:
Now, the time has come to take the Chowkidar Spirit to the next level.

Keep this spirit alive at every moment and continue working for India's progress.

The word 'Chowkidar' goes from my Twitter name but it remains an integral part of me. Urging you all to do the same too!

— Narendra Modi (@narendramodi) May 23, 2019
PM Narendra Modi had applied"Mai bhi chowkidar" campaign ahead of Lok Sabha polls. He had changed his name on Twitter as "Chowkidar Narendra Modi". Following his footsteps, BJP president Amit Shah, union ministers Piyush Goyal, Harsh Vardhan, Dharmendra Pradhan and Jagat Prakash Nadda have also added chowkidar as a prefix to their names on Twitter.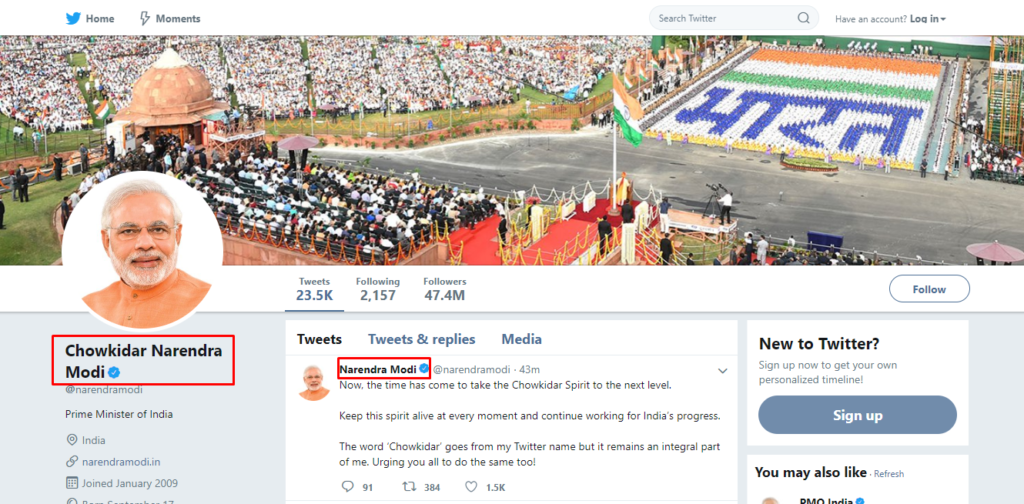 But after the historic win, he has removed it and tweeted,
The people of India became Chowkidars and rendered great service to the nation. Chowkidar has become a powerful symbol to safeguard India from the evils of casteism, communalism, corruption and cronyism.

— Narendra Modi (@narendramodi) May 23, 2019
The 2019 Lok Sabha Elections were dominated by the Chowkidar tag, with the PM declaring himself as the chowkidar. But with this historic win he has proved that the citizens of India truly consider him as the one to take the nation on the path of progress.
Also Read: Pakistan PM Imran Khan wishes Narendra Modi on his win