Narendra Modi and his ministers swearing-in ceremony date and time
PM Narendra Modi and his team of ministers likely to be sworn in for second term on May 30 ...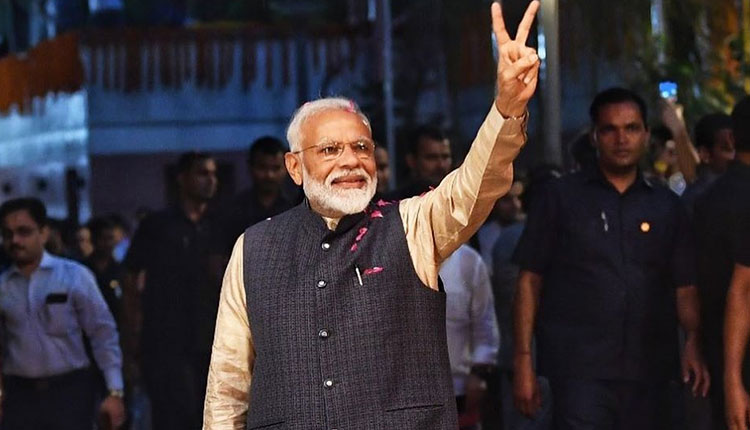 Lok Sabha Elections 2019 have paved the way for PM Narendra Modi to retain power as the Prime Minister for the next five years. Modi is now only the third Indian leader after Congress' Jawaharlal Nehru and Indira Gandhi to retain power for a second consecutive term. On Friday the leader of BJP party met the President Ram Nath Kovind and tendered the resignation of his government.
The President accepted the resignation and requested Modi and his council of ministers to continue in office till the new government takes charge. This meeting came after the Union Cabinet session where they adopted a resolution for the dissolution of the 16th Lok Sabha. In this manner setting in motion the process of constituting the new House.
A meeting of the National Democratic Alliance (NDA) will be held on May 25 when Modi will be formally elected leader of the coalition. Later the President will invite him to form the next government.
As reported by financial express, Narendra Modi is likely to be sworn in as the Prime Minister of India for the second consecutive term on May 30. President Ram Nath Kovind will administer him the oath of office and secrecy. Along with Modi, several ministers will also be administered the oath of office.
On Thursday, Modi led the ruling NDA to a stunning victory in the general elections, winning nearly 350 seats in 543 members Lok Sabha. The BJP got an absolute majority on its own, bagging 299 seats (as per trends so far) — at least 27 more than the half-way mark and 17 more than it had won in 2014. In 2014, Narendra Modi had led the NDA to power with 336 seats. The swearing-in ceremony of Modi g w attended by the heads of SAARC countries including Pakistani Premier Nawaz Sharif. However, there is no information that it will be a low key or a grand ceremony this year.
There has been no confirmation of the same as yet from the BJP headquarters.
Also Read: Lok Sabha Election Results 2019: Celebs pour in with congratulatory messages for Modi