Narendra Modi's foreign tours cost Rs 355 crore in fours years, reveals RTI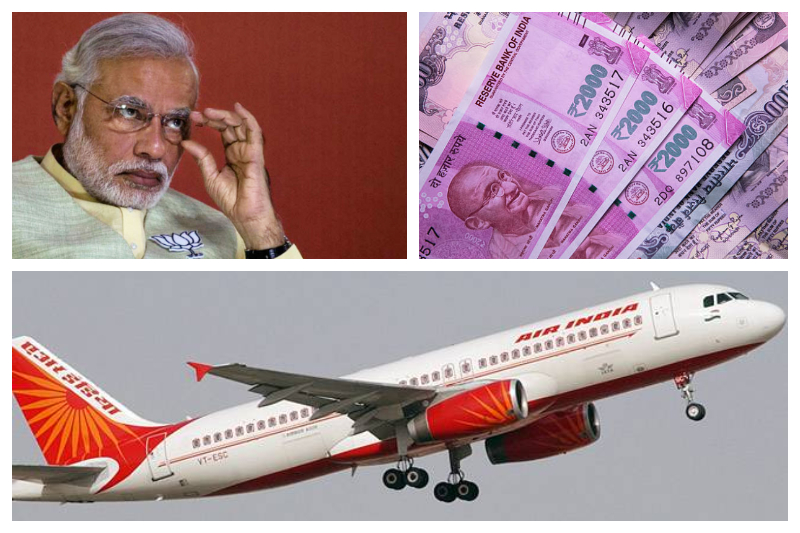 Prime Minister Narendra Modi is known worldwide, thanks to his official trips. A recent RTI reply reveals that his popularity comes with a cost and that's Rs 355 crore. According to RTI, in Modi's 41 trips to over 50 nations across the globe in the last four years, the country had to spend Rs 355 crore, where he was abroad for a cumulative period of 165 days.
According to the report published in The New Indian Express, filed by RTI activist Bhimappa Gadad, queries were received from the Prime Minister's Office (PMO) only. In the report it is stated that out of his all 41 trips in 52 countries, the government spent a maximum amount Rs 31,25,78,000 on Modi's nine-day tri-nation visit to France, Germany and Canada between April 9 and 15, 2015. But, the expenditure on his very first trip to Bhutan from June 15-16, 2014, incurred the least expenditure with just Rs  2,45,27,465.
Also Read: Demonetisation Scam: RTI reveals black money exchange of Rs 11,300 crores; Shah-Modi in a fix
Citing curiosity reasons for filing these types of RTI petitions, Gadad said that I wanted to know how much PM's or CM's foreign trips costs. He said, "A few years ago, I had applied for details of foreign visits by chief ministers of Karnataka. Recently, I was going through news reports wherein Prime Minister's foreign visits were heavily criticized. Then I applied under RTI seeking details of PM's foreign visits and I was really shocked to know the details."
Also Read: Demonetisation scam: Ajay Patel says 'No Big Deal' on Rs 745.59 crores deposits in Amit Shah's bank
Though he received the details of government expending on Modi's tours, Gadad was seen disappointed that the PMO did not give him Modi's domestic travel expenditure. He added, "They have not furnished details of domestic visits and expenses for security provided during the visits. I did not ask for details of security measures. I just asked for the expenses, but they refused, saying the SPG security organisation, which takes care of PM security, is exempted from the purview of RTI."
Gadad was of opinion that the Central government should release report on the profit achieved from these foreign trips, so that everyone in the country know about it, reports TNIE.