Nashik: NCP leader Sanjay Shinde burnt alive after car catches fire
NCP leader Sanjay Shinde burnt alive in car as hand sanitiser catches fire due to short-circuit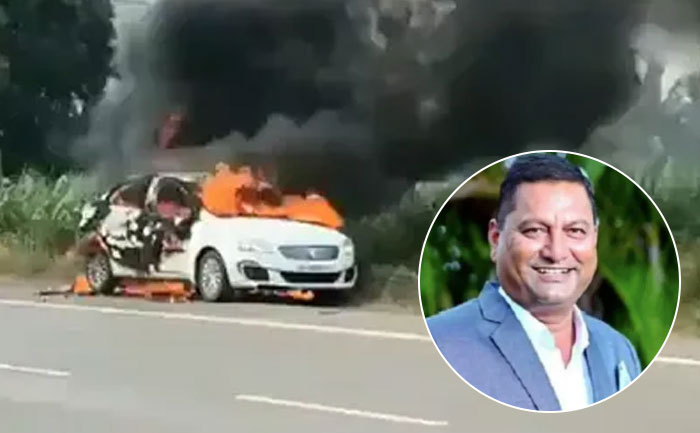 In a tragic incident, a leader of the Nationalist Congress Party (NCP) was charred to death on Tuesday. The shocking incident took place after his car caught fire in Nashik near the Pimpalgaon Baswant toll plaza on the Mumbai-Agra Highway. The cause of the fire is said to be a short circuit in the wiring.
The NCP leader, who is a grape exporter, was on his way to buy pesticides for his orchard in Nashik. Shinde was on his way to Pimpalgaon when his car developed a snag near the bridge over the Kadva river and caught fire.
"After noticing the flames, Shinde tried to stop his car, but he could not get out as its doors got locked. He tried to break open the window, but was unable to do so. The fire soon spread and he was charred to death inside," a police official was quoted as saying by PTI.
"We found a bottle of hand sanitiser inside the car, and we suspect that the blaze might have spread quickly due to it as it is an inflammable substance," he said.
the fire brigade rushed to the spot and doused the fire, but Shinde was already dead. A case of accidental death has been registered in the matter at Pimpalgaon Baswant police station.
Also Read: BJP-NCP Form Maharashtra Government: Devendra Fadnavis takes as CM, Ajit Pawar as his deputy