Navjot Kaur comes in rescue of Sidhu over 'Amarinder Singh not being his captain' row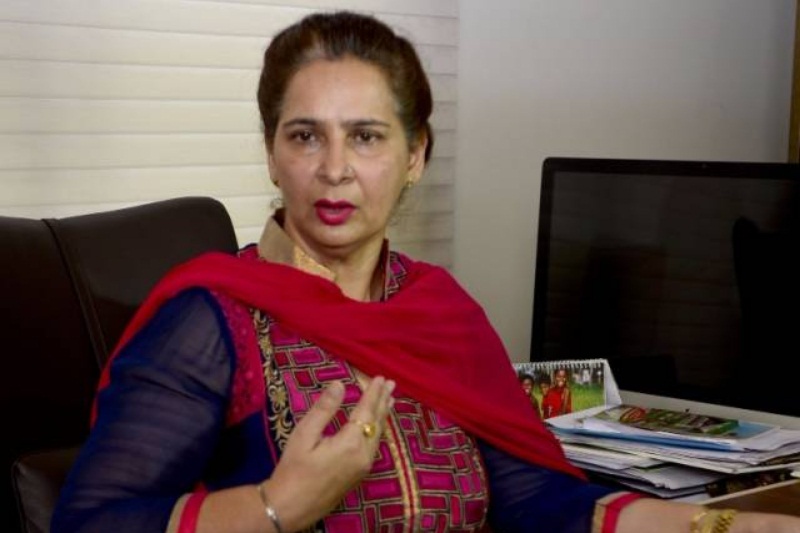 In a clarification, Navjot Singh Sidhu's wife has said that his comment about Amarinder Singh not being his captain is the result of misrepresentation of facts.
Navjot Kaur said, "Navjot ji has repeatedly said that Captain Sahab is like his father." "We have always made it clear that Captain Sahab's respect and honour is above everything. Sidhu's statements should be read as a whole and not in incomplete bits," she said.
It is to be noted that Navjot Singh Sidhu has been severely criticised for remarking that his captain was Rahul Gandhi. "Captain saab's captain is Rahul Gandhi, my captain is Rahul Gandhi," Sidhu had told reporters on Friday after being asked about his recent visit to Pakistan.
However, as many as three ministers of Punjab have openly criticised Sidhu's remark, suggesting that he should quit his post in Amarinder Singh's government if he could not look upon him as the leader.
Importantly, Punjab CM Amarinder Singh had turned down Pakistan's invitation for the ground breaking ceremony of the pilgrim corridor to Kartarpur Sahib Gurdwara citing cross-border terror attacks in India.
The tension between two leaders had been there since Sidhu quit the BJP and joined the Congress, aspiring for the big role in the Punjab government.
Also Read: Navjot Sidhu takes u-turn on his words; tweets Rahul Gandhi never sent him to Pakistan