Saibaba Sansthan Trust to give Rs. 500 crore loan to Maharashtra government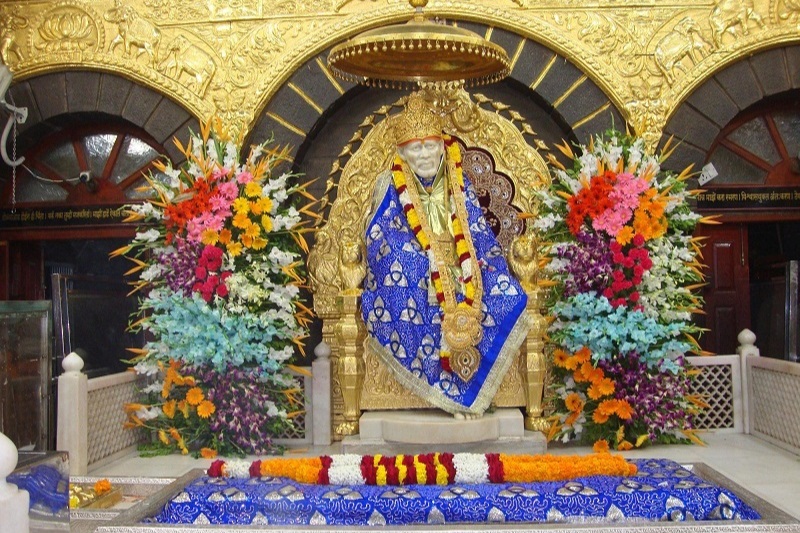 The Shri Saibaba Sansthan Trust will give Rs 500 crore interest-free loan to Maharashtra government to complete a canal network for a dam to meet the drinking water needs of several tehsils in Ahmednagar district.
The Nilawande Dam is situated on Pravara river and is likely to benefits more than 180 villages in Sangamner, Akole, Rahata, Rahuri and Kopargao tehsils in Ahmednagar district and Sinnar in Nashik.
Informing about the loan, a senior official of shrine body said that a 'Memorandum of Understanding' had been signed with the state government's Godavari-Marathwada Irrigation Development Corporation in this regard.
"The trust will give Rs. 500 crore for the project but will not charge interest on it," he said, though he refrained from disclosing the details of tenure of repayment.
The official said that the temple trust provides money for social work regularly but the amount it had allocated for the Nilwande Dam was "huge" and a "rare thing".
A state Water Resources department official said that the Nilwande Dam had begun storing water but the right and left bank canals needed to be built for it to be used for irrigation and drinking water purposes.
The Nilwande Dam, this June reportedly received Rs. 2,232 crore under the Pradhan Mantri Krishi Sanjivani Yojana.
This is not the first time when Shirdi Trust provided loans to Maharashtra government. The Shirdi Trust has earlier provided Rs. 50 crore to the Maharashtra Airport Development Company for the construction of the Rs. 350-crore airport there. The airport, located at Kakadi village, is now operational.
During three days long centenary festival of the Shirdi Saibaba Samadhi, which was started on October 17 and concluded on October 19 this year, the trust had reportedly received donations amounting to Rs 5.97 crore.
Notably, the donation counters in the Shirdi temple had received Rs 1.46 crore cash, on the other hand, Rs 1.41 crore was donated through online transactions, debit cards, cheques and demand drafts. Apart from this, devotees also donated gold and silver items whopping Rs 28.24 lakh and foreign currencies worth Rs 24.55 lakh.
Also read: Saibaba Sansthan Trust removes controversial signboards after protests