I am in NDA but being pushed back in seat sharing: Upendra Kushwaha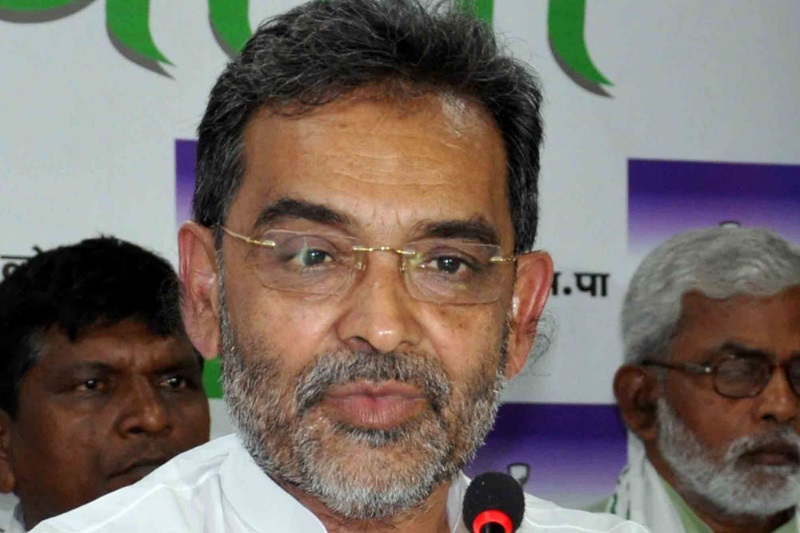 In an apparent snub from the Bharatiya Janata Party (BJP), Union Minister of State Upendra Kushwaha said that he would soon declare his future course of action — whether to stay in the NDA alliance or not.
The Rashtriya Lok Samata Party (RLSP) supremo, who is still waiting to meet Prime Minister Narendra Modi to discuss the seat sharing deal for the 2019 General Elections, is expected to take the call early December. Kushwaha will discuss the matter with his party colleagues and then take a call on whether to stay in the coalition or not.
A peeved Kushwaha looked disappointed after failing to meet BJP president Amit Shah. "I am in National Democratic Alliance (NDA) but being pushed back. This would be an insult to any party. I tried to meet Amit Shah twice but he was busy. Last option is to meet Prime Minister Modi. Let us see what transpires if I get to meet. Then my party will convene a meet on December 4 and 5 and decide what to do next," Mr Kushwaha was quoted by news agency ANI in the national capital.
The RLSP chief had urged the saffron party to reach a consensus over seat-sharing agreement.
While addressing a press conference following a state executive meeting in Delhi, Kushwaha said that he would wait till November 30 for the call to be taken by the BJP. He didn't mince his words in expressing his dissatisfaction with the number of seats BJP has offered the RLSP, according to reports.
ALSO READ: Upendra Kushwaha: Want Narendra Modi to return as PM, but won't tolerate insults