Nepal Prime Minister KP Oli hospitalised for lung infection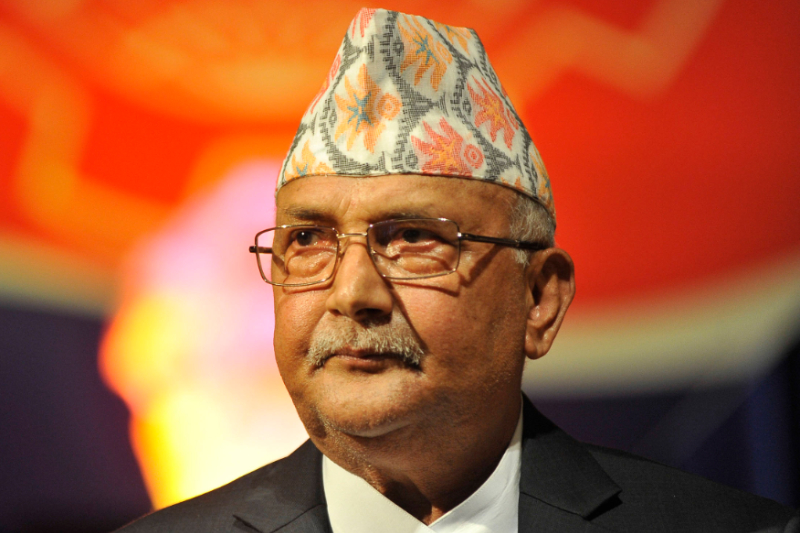 Prime Minister of Nepal, KP Oli has been hospitalised following a lung infection on Monday, his doctor revealed. The Manmohan Cardiothoracic Vascular and Transplant Centre in Maharajgunj, Kathmandu also said via a statement that the 66-year-old PM was being treated there after he developed a lung infection. The statement also said that Oli was suffering from season flu since last few days.
Breathing difficulty in the morning that forced Oli to seek medical help and was rushed the medical facility, Dr Arun Shayami, who is one of the doctors attending on Oli, said. "We are treating him for a lung infection. He is being administered antibiotics through the vein," Shayami said, adding that Oli's health condition has seen improvement.
Through a statement issued by the hospital, it confirmed that Oli was rushed to the medical facility at 4:30 am after signs of chest infection and fluctuating blood sugar level. Oli has been staying away from public meetings for few days, but attended a cabinet meeting at his official residence on Sunday.
Following the deterioration of health condition due to cold and fever, Oli was suggested rest for three days by doctors. In fact, Oli had spent around one-and-half years in New Delhi for treatment back in 2014.
It may be recalled that the Communist Party leader had a successful surgery of prostrate at the Max Hospital back in March 12, 2014. This was necessitated after medical tests confirmed a tissue growth under his urinary tract. The Nepal PM also a kidney transplant surgery in New Delhi's Apollo Hospital in 2007 and has been under regular check-up in Bangkok post surgery.
Following the hospitalisation, Pushpa Kamal Dahal, the co-chairman of the Nepal Communist Party, Home Minister Ram Bahadur Thapa, senior leader Jhala Nath Khanal and many other leaders rushed to the hospital to enquire about the PM's health.
Besides political luminaries, well-wishers and party comrades thronged the hospital to wish their leader's speedy recovery.
Also read: Nepal government forms new law to curb freedom of press