After Giriraj Singh's warning, Owaisi dares PM Modi-led govt to bring ordinance on Ram Temple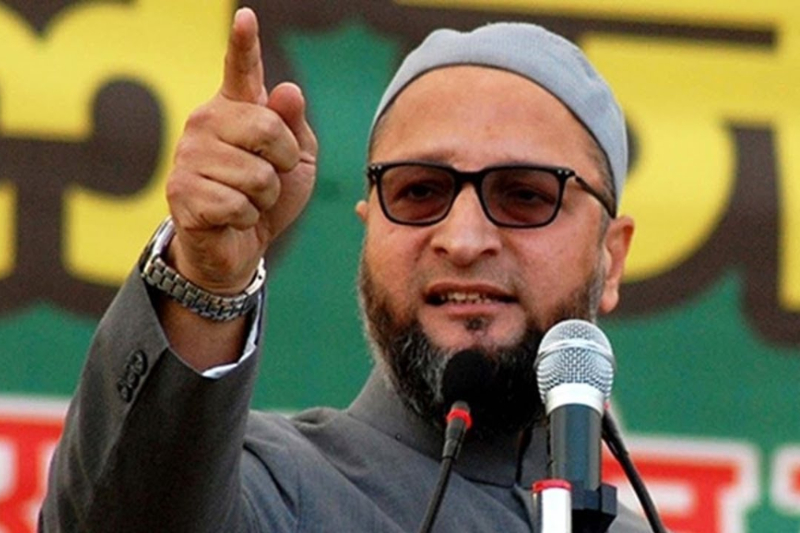 The All India Majlis-e-Ittehadul Muslimeen (AIMIM) party president Asaduddin Owaisi on Monday dared Prime Minister Narendra Modi-led centre to bring an ordinance on Ram Temple.
Owaisi said, "Why don't they bring it (ordinance on Ram temple)? Let them do it." "Every Tom, Dick, and Harry of BJP, RSS, VHP says this. Do it. You are in power. I challenge you to do it. Let us see," said Owaisi daring Modi government.
The statement from Owaisi came an hour after Union Minister Giriraj Singh warned that Hindus in the country are losing patience. He said, "Either government should bring in the law or the court should give the judgement." The Union Minister further claimed that Congress doesn't want the temple to come-up and want the issue to remain disputed.
Earlier, in the day, a Supreme Court bench, headed by Chief Justice of India Ranjan Gogoi and comprising Justices S K Kaul and K M Joseph adjourned the hearing for the Ayodhya title suit case to January, next year. "We will fix the date of hearing of Ayodhya dispute case before the appropriate bench in January," the CJI said.
Notably, the apex court was hearing a batch of petitions challenging the Allahabad High Court's 2010 verdict which divided into three parts the disputed land on the Ram Janmabhoomi-Babri Masjid site in Ayodhya.
Previously, RSS chief Mohan Bhagwat demanded a law to enable construction of Ram temple in Ayodhya.
Also Read: Ayodhya land dispute: Supreme Court adjourns hearing till January 2019