ICC World Twenty20 Qualifiers: Nepal thrash China in 11 balls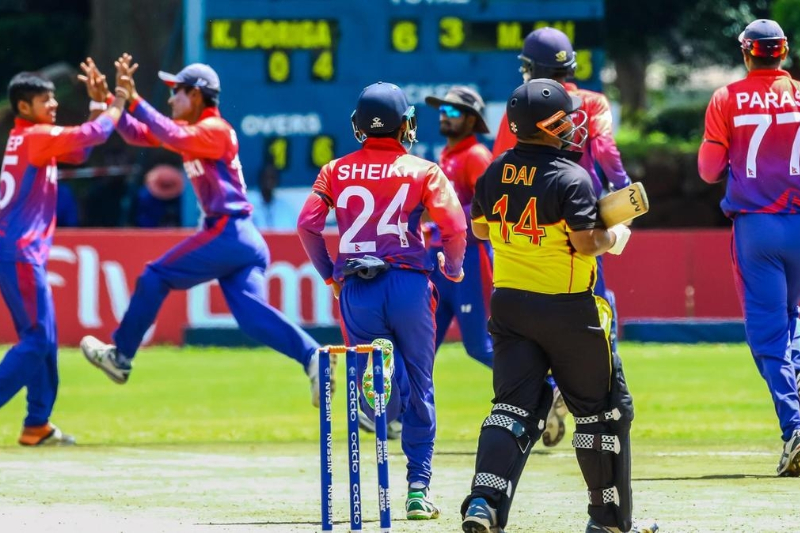 Just a day after Malaysia chased down a total in just 10 balls, Nepal created a new record after chasing down a target of 27 runs in 11 balls against China in the ICC World Twenty20 qualifier match in Kuala Lumpur on Wednesday.
Batting first, China were bowled out for only 26 runs on board, a target Nepal chased down in just 11 balls. But it wasn't China's worst score in the tournament. The Dragons, who made their international debut in 2010 put up a string of low scores throughout the tournament.
In their opening match against Singapore, they were all-out for 26. They also made 35 for nine, 45 and 48 against Thailand, Bhutan and Myanmar, all of which ended in defeats.
Also Read: 10 balls! Yes, that is what Malaysia required to beat Myanmar in ICC World T20 Qualifiers
Opener Yan Hongjiang top-scored for China with 11 runs, while their next highest score was the nine extras Nepal conceded. As many as eight batsmen were out for a duck as chinaman Sandeep Lamichhane took three wickets. Lamichhane represented Delhi Daredevils in the IPL earlier this year.
Qun Tiansen then conceded 21 in his first over as Nepal brought up a comfortable victory in just 1.5 overs. Binod Bhandari top scored with 24 runs as Nepal smashed 29-0 in just 11 balls.
"The size of the country and its power do not matter (in cricket)," former Nepal captain Binod Das was quoted as saying by AFP.
"We shouldn't undermine them because they may take over in future as they have the capacity to invest in infrastructure and skill development."
Meanwhile, Nepal, who gained their ODI status in March have taken big inroads in international cricket.
Also Read: India vs West Indies: Rishabh Pant earns maiden ODI call-up
Image Source: InHeadline