#MeToo: MJ Akbar should speak up, says Smriti Irani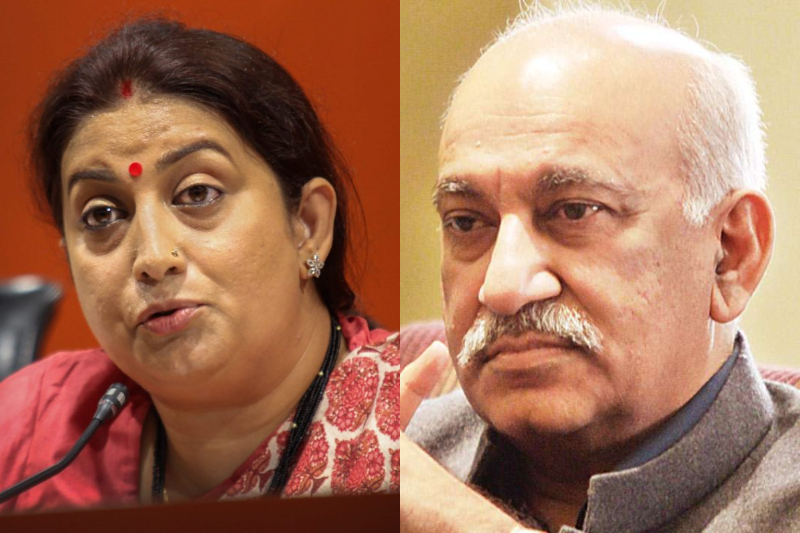 As the #MeToo movement is gaining momentum across the country, Union minister Smriti Irani said that her colleague M J Akbar should clarify his take over the accusations of sexual harassment against him.
The Indian Express quoted Irani saying, "It is for the gentleman in question to issue a statement. It would not be proper for me to comment because I wasn't present. But at the same time do not judge the women speaking out because it must be extremely difficult for them to do so."
Up till now, seven women have accused Akbar on record. There are reporters from the media house where he served as the editor for some years.
In a detailed account on The Wire, the seventh journalist Ghazala Wabab described several instances where Akbar allegedly molested her by grabbing her and rubbing his body against her thus forcefully trying to kiss her.
The Congress said Akbar must either offer a satisfactory explanation or resign. "It is important to remember that all these allegations are from the days of Akbar's journalistic career," the daily quoted a senior BJP leader. "Not one is related to his stint as Minister."
Also read:#MeToo: We need to have really hard evidence, says Melania Trump