Telangana Congress leader's wife Padmini Reddy joins BJP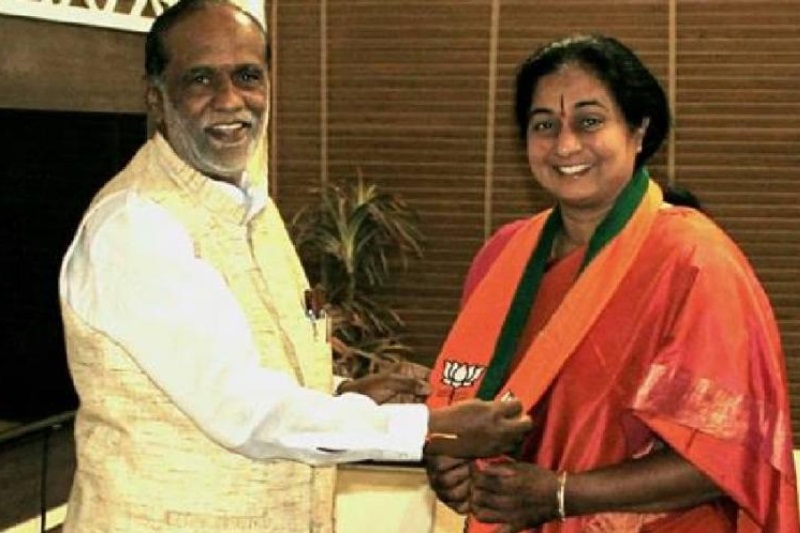 In what should be a major boost for Bharatiya Janata Party (BJP), Padmini Reddy, wife of senior Congress leader and former deputy Chief Minister Damodara Raja Narasimha, joined the party in Hyderabad on Thursday.
Reddy joined the party in the presence of BJP state president K Laxman and national general secretary Muralidhar Rao, reported news agency PTI. She is likely to contest the Telangana elections from either Sanga Reddy or Medak constituency.
Also Read: Gujarat: BJP blames Alpesh Thakor of instigating violence against migrant labourers
Reddy had reportedly tried to contest the elections from Sanga Reddy assembly constituency on Congress ticket. But was denied one, in relation to Congress' policy of one ticket for each family. The news agency also reported that the Telangana Congress Committee did not give the ticket to Reddy and instead gave the ticket to former MLA Jagga Reddy. Jaaga had represented the Congress in-between 2009-2014.
Interestingly, Padmini's husband Raja Narashima is currently the chairman of the Manifesto Committee that decided to hand over the ticket to Jagga.
Telangana state BJP president K Laxman welcomed Padmini into the party by saying that her social work in the Medak region has made her popular. Padmini joining the NDA will make it stronger he said.
When Raja Narasimha was asked about his wife joining the rival party, he said: "personal freedom is available to work in the political arena."
Telangana elections are scheduled to be conducted on December 7.
Image Source: Firstpost Hindi