New On Netflix: 5 Best Movies and TV Shows Coming in March 2019
Netflix March new releases from movies and TV shows.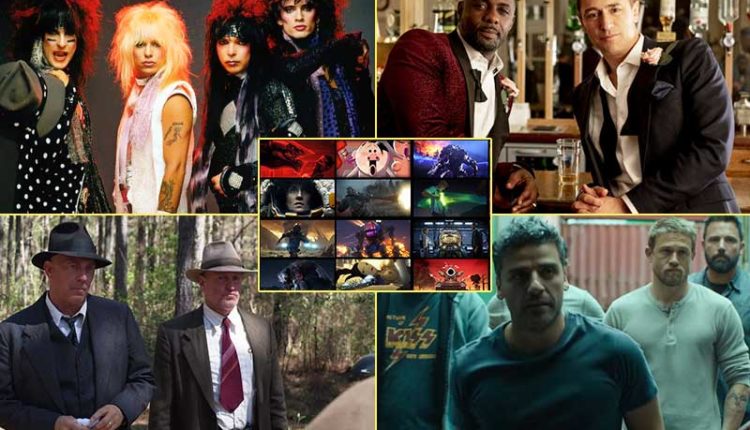 There is no doubt Netflix is like an ocean when it comes to television shows and movies irrespective of Netflix Original and others. Netflix keeps updating contents every day irrespective of days and months, but in this article, we will be talking about TV shows and Movies coming on Netflix in March 2019. From the biggest Netflix Original to best TV series, there are plenty of contents to be updated on Netflix this month, but we have shortlisted only a few.
In the month of March, this year Netflix is going to stream two major new television series from Idris Elba and Ricky Gervais and the directorial debut of Chiwetel Ejiofor. Are you looking for your next binge watch, you are at the right place…. Check out the list below.
Movies and TV Shows on Netflix March 2019
1. The Dirt (Netflix film)
The Dirt is a biopic based on Mötley Crüe's best-selling book writer Neil Strauss. Directed by Jeff Tremaine, The Dirt is likely to release on March 22, this year. The story of the film revolves around how best selling book writer came to be one of the most nefarious rock 'n roll groups in history.
The rights for the autobiographical book 'The Dirt: Confessions of the World's Most Notorious Rock Band' were bought by Paramount Pictures and MTV Films in 2006. At that time, Larry Charles was supposed to direct the film. Somehow, production on the film stopped.
2. Turn Up Charlie (Netflix original)
Turn Up Charlie is Netflix Original comedy series created by English actor-producer Idris Elba and Gary Reich that is set to stream on 15 March 2019, on Netflix. The series will feature Elba who is set to executive produce alongside Reich and Tristram Shapeero. Apart from Idris Elba, Piper Perabo, JJ Feild, and Frankie Hervey had joined the series' main cast. On 3 January 2019, it was reported that Angela Griffin, Guz Khan, Jocelyn Jee Esien, Jade Anouka, Cameron King, and Dustin Demri-Burns.
In this comedy film, Elba plays an aspiring EDM artist Charlie who struggles to make it in the electronic scene, Charlie decides to trade club nights for taking care of his famous friend's teenage daughter, settling for a new gig as a nanny.
3. Triple Frontier (Netflix film)
Yet another American thriller Triple Frontier is directed by J.C. Chandor with a screenplay by Chandor and Mark Boal. The film stars Ben Affleck, Oscar Isaac, Charlie Hunnam, Garrett Hedlund, and Pedro Pascal. This film is already released on March 6, and received rave reviews from both critics and audience. The film is all about a bunch of people who team back up to plan a seemingly impossible heist against a dangerous South American cartel.
4. The Highwaymen (Netflix film)
The Highwaymen is an American crime film directed by John Lee Hancock which has a screenplay by John Fusco. The film is scheduled to release on March 29 this year on Netflix. The film follows two Texas Ranger which has been essayed by Kevin Costner and Woody Harrelson as they attempt to track down and apprehend notorious criminals Bonnie and Clyde. Throughout this crime thriller, we see how their classic tactics closed in on the outlaws when even the FBI couldn't.
5. Love, Death & Robots (Netflix original)
This adult animated programming is merely a few hours away from its newest instalment an anthology series on Netflix with Tim Miller and David Fincher. Featuring striking illustrations based in science-fiction-inspired universes or fantastical worlds, each episode is a (self-described NSFW) short story spanning across romance, comedy, and horror to offer an imaginative, alternative experience in streaming animation. It will be released on Netflix on March 15, 2019.