Here's how a cyclist narrowly escapes being hit by train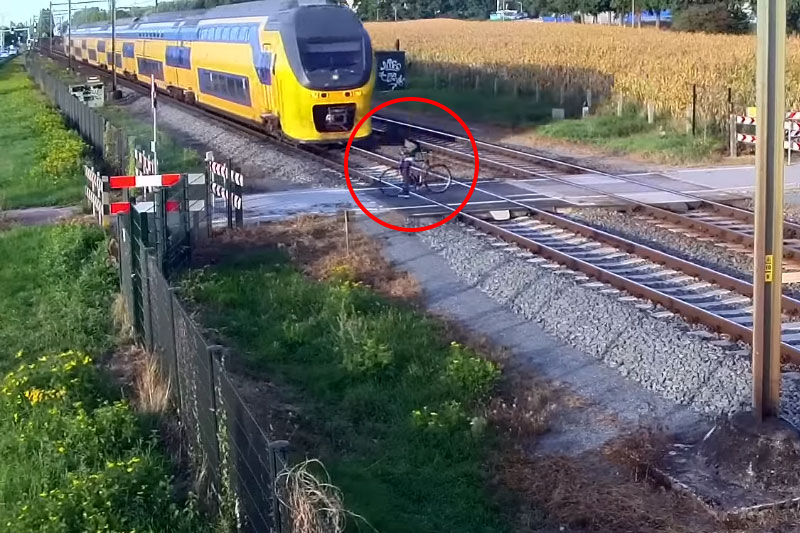 A video of a cyclist from the Netherlands, who was about to hit by a freight train as he passed through an unguarded crossing is doing rounds on social media. The incident was caught on camera, which prompted Dutch rail operator ProRail to start a safety initiative highlighting the dangers of unguarded crossings.
In the viral video, the man starts cycling across the rail tracks once that train passes, without noticing that another train which is coming from the opposite direction. He appears to notice it only when he is already on the train tracks — however, picks up speed and crosses the tracks by the breadth of a hair.
It is to be noted that the incident at Geleen occurred a few months ago, but ProRail decided in November to actively promote the hair-raising footage on social media hoping it might make people more cautious while crossing railway tracks.
Watch the hair-raising video below:
The video on YouTube has already been seen by more than 8 lakh people.  At the time of ProRail's statement on November 24, three people had died on crossings in the Netherlands in 2018.
Also read: Mumbai: Man jumps from one terrace to another, Watch video