Netizens react to description about 'modern girl' as 'self-centered' in CBSE textbook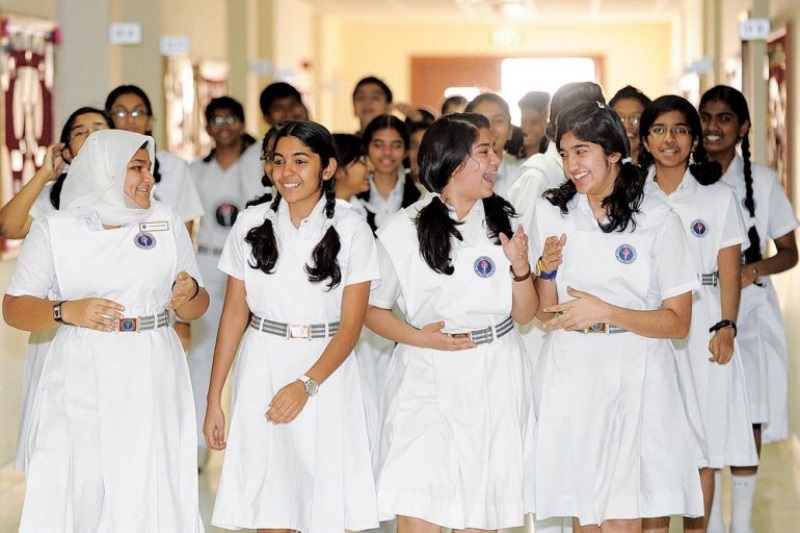 Recently, it was observed that in CBSE, ICSE, ISC textbook for the Secondary and Higher Secondary School students defined the meaning of 'modern girl'. As per the textbook definition, a 'modern girl' is too selfish to think about others and cares only about clothes and cosmetics.
This is published in a book of essays called 'Current School Essays and Letters' that is meant for 15-16 year-old school children and is written by Kolkata-based author Purabi Chakraborty. There is an essay that states 'She is more of a self-centred creature than a loving daughter or sympathetic sister. She is eager to enjoy life fully and so she does not want to miss any party, cinema show, concert, fashion parades and such outdoor activities. She talks and makes friends with boys freely and easily."
Abhik Hazara who is in Kolkata based shared the image of book when he noticed this in his cousin's book. Not only this but the book also highlights upbringing of so called 'modern girl' by her parents. As soon as the image was shared by Abhik, it went viral and netizens expressed their views regarding it.
Also Read: Sidhu defends his hug with Pak army-chief; Twitteratis troll
Here are some social media reactions:
What a disgusting definition of modern girl! Students should unlearn this if already they have learned from the book. pic.twitter.com/MONJdSFbkh

— taslima nasreen (@taslimanasreen) August 21, 2018
Wow this is not parody. The definition of a "modern girl" in a school essay book, via @mtanmay from the wall of Abhik Hazra. Modern girls are apparently "self-centred creatures". https://t.co/6cNunsA4ME pic.twitter.com/HMnX4QTlrx

— Rituparna Chatterjee (@MasalaBai) August 20, 2018
"A modern girl is too selfish to think about others. Only latest fashion and cosmetics are dear to her". A textbook intended for ICSE & CBSE board by a nanny called Purani Chakraborty. #Shameless #trash @derekobrienmp @HRDMinistry #cisce #CBSE @TheOpIndian @Manekagandhibjp pic.twitter.com/8BsAM5haYS

— Soma Basu (@sbasu_in) August 20, 2018
Such an insightful article on 'modern girl'. It's so inspiring to see that women having any kind of ambition,wishes or in general a life makes them 'self centred'. This is what we teach our kids&then wonder why are we so misogynistic as a society. pic.twitter.com/p0Ef8rH2qX

— Kamayani Vyas (@k4ms) August 20, 2018
Seriously????

(Sent by a batchmate) pic.twitter.com/qvywsfXvR7

— Rema Rajeshwari IPS (@rama_rajeswari) August 21, 2018
Also Read: Twitteratis react to Rahul Gandhi's ISIS reference in Germany