12GB Phone RAM Demand To Rise In Second Half Of 2019 – Samsung
Samsung Mass Producing 12GB RAM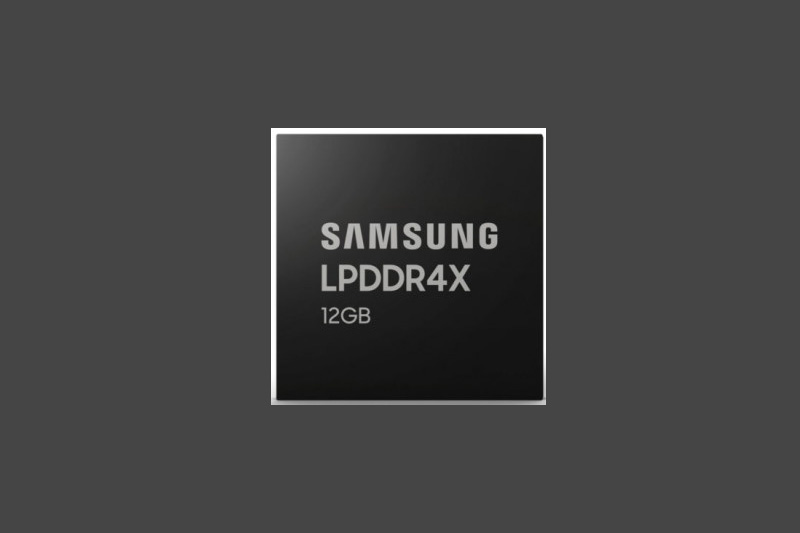 Samsung announced mass production of 12GB LPDDR4X RAM module for smartphones offering data transfer speed upto 34.1 GB per second. The module is manufactured on 10nm process, thinner than before.
Phone RAM size has been increased in last couple of days offering users to play with higher graphics and large data amounts in the form of HD videos. Today 4GB is getting a standard ram size that occupies place in many mid-range devices. Pushing the hardware limit more we had seen max 10GB RAM in One Plus 6T McLaren Edition.
12GB is a massive memory size ideal for 5G devices where high data bandwidth will nourish HD streaming and downloads. The new ram module is specifically for high-end smartphones, capable of handling heavy task. One good example is smartphones with multiple camera setups, today smartphone manufacturers are compiling upto 5 cameras into single devices that will demand a better processing power and ram module.
Considering the requirement Samsung becomes first to prep forthcoming demands of smartphones that will need a high ram module to deliver optimum performance. Samsung will be pushing 12GB ram production by 300% in the second half of 2019.
High capacity ram will contribute a lot to smoother phone performance which carries features like AI, mass storage, multi-core processor, etc. We will be soon getting high end hardware devices a lot more powerful then netbooks and ultra-portable laptops capable enough to do complex task in no time.