New Justin Bieber Album "Changes" Scheduled To Arrive On Valentine's Day
Justin Bieber has also released a new single on YouTube in collaboration with Kehlani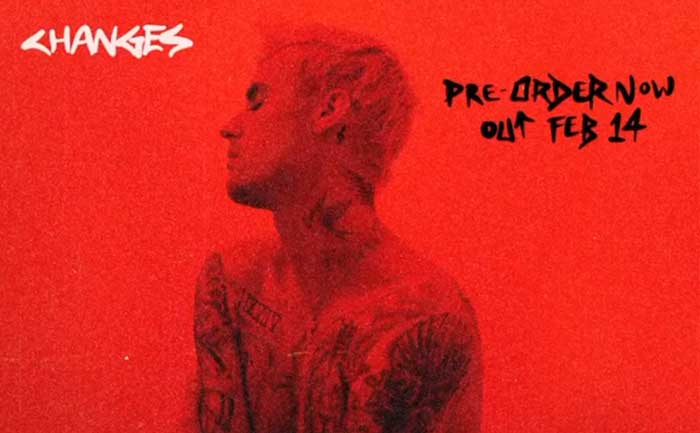 With Justin Bieber: Seasons arriving on YouTube, the popstar made some major announcements for the future. Justin Bieber revealed that his new studio album Changes will arrive on February 14. Fans can also buy a special Target collectors' edition including a fold-out poster. The Love Yourself singer recently released the hit single "Yummy" which was a tribute to his wife Hailey Bieber. His last studio album was 2015's Purpose.
In addition, the pop star has also released a new single on YouTube in collaboration with Kehlani. The song is called "Get Me" and fans can now listen to the audio version on YouTube and other streaming platforms. Check out the official YouTube video below:
Get Me is a song from the fifth studio album of Justin Bieber called Changes. The album is releasing on Valentine's Day. Justin Bieber shared the release date for Changes via his Instagram account.
Kehlani will also be joining Justin Bieber on his upcoming Changes tour as a special guest. In addition, the tour will also feature Jaden Smith as a guest. The dates for the tour have been announced and fans can purchase the tickets for the tour now. The tour will start in Seattle on May 14.
After dealing with fans trolling his wife, struggling with depression and Lyme disease, we are glad to see that things are looking up for Justin Bieber. The new album and tour are sure to be massively successful as fans have been waiting for Bieber's new album since 2015.
ALSO READ: Justin Bieber's 2020 Album Talks About 'Mental Health And Marriage Struggles'