New Zealand mosque shooting: At least 40 killed and several others injured
New Zealand mosque shooting: 40 killed and several others injured, police on alert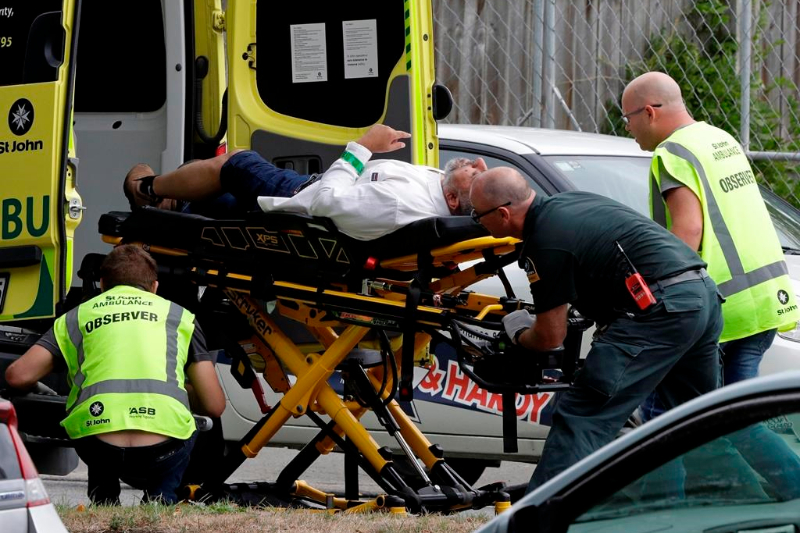 At least 40 people were killed and several others injured after a gunman opened fire at a crowded mosque in the New Zealand city of Christchurch, during afternoon prayers Friday. The Masjid al Noor, where the mass shooting took place, was filled with worshippers including members of the Bangladesh cricket team. Fortunately, none of the players of the Bangladesh cricket team were hurt.
According to the eye witness, the shooter was wearing military-style clothing. One of the witnesses, who were praying in the Deans Ave mosque, saw his wife lying dead on the footpath outside after the shooting. Another witness said he saw children being shot.
New Zealand's South Island city is placed in lockdown as police hunted for an active shooter. In a statement, police said, "A serious and evolving situation is occurring in Christchurch with an active shooter." "Police are responding with its full capability to manage the situation, but the risk environment remains extremely high," it added.
Police commissioner Mike Bush said all schools in the city had been placed in lockdown in response to a serious ongoing firearms incident. "Police urge anyone in central Christchurch to stay off the streets and report any suspicious behaviour," he added.
It is to be noted that mass shootings in New Zealand are exceedingly rare. The deadliest in modern history occurred in the small town of Aramoana in 1990, when gunman David Gray shot and killed 13 people following a dispute with a neighbour.
Also Read: Mumbai Bridge Collapse: At Least 6 Killed, CM Devendra Fadnavis Announces Ex-Gratia Of Rs 5 Lakh