Supreme Court Lifts Life Ban On S Sreesanth, Asks BCCI To Reconsider Punishment
Supreme Court Lifts Life Ban On S Sreesanth, Asks BCCI To Take Fresh Decision In 3 Months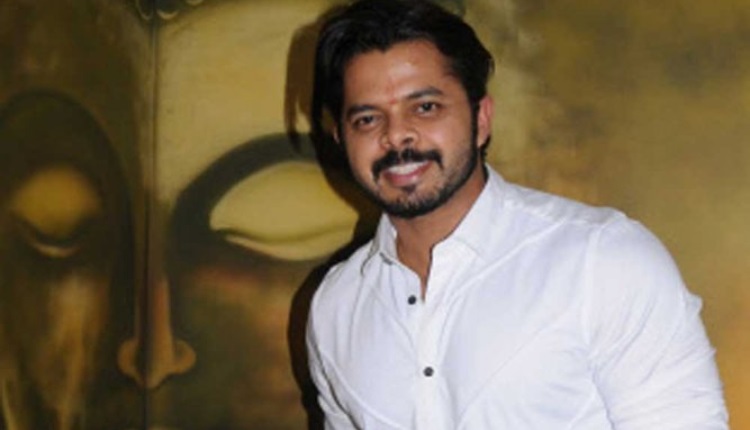 The Supreme Court of India today (March 15) has lifted the life ban on S Sreesanth imposed by the Board of Control of Cricket in India (BCCI). It is to be noted that the life ban was imposed on Sreesanth in 2013 for having involved in spot-fixing during the Indian Premier League (IPL). On Friday, the apex court has asked the disciplinary committee of BCCI to take a fresh decision on the quantum of punishment in three months from today.
On March 1 the bench of Justices Ashok Bhushan and KM Joseph had reserved their judgment on Sreesanth's appeal against the verdict of the Kerala High Court. Notably, Kerala High Court had affirmed the life ban imposed by BCCI.
In August 2017, a single-judge bench of the Kerala High Court had lifted the life ban imposed on Sreesanth by BCCI and had set aside all proceedings against Kerala based cricketer initiated by the board. Within two months, a division bench of the high court had restored the ban allowing appeal filed by the BCCI against the single-judge bench's order.
Salman Khurshid, who has been advocating Sreesanth had argued in the court and said that there was no direct evidence to implicate the cricketer. He also said that all the evidence provided by the prosecution was only circumstantial evidence.
"If at all he is guilty of anything, it is for failure to disclose about fixing etc despite having knowledge. That will make him guilty only of the least punishable offence. There is nothing on record to warrant a lifetime ban", Khurshid had told the Court.
Adding on Khurshid had also submitted that none of the cricketers in the world has been given a life ban for such an offence and said,  "Mohd Azharuddin was given life ban but it was overturned. Pakistan's Salim Malik got a life ban but it was overturned. Hansie Cronje was given life ban but he died in a plane crash when proceedings were not closed."
Also Read: Bigg Boss 12: Sreesanth Cries, Apologises To Karanvir Bohra