Nick Jonas and Priyanka Chopra's new pup Gino has now his own fan following
The new puppy of the couple has a massive fan following on Instagram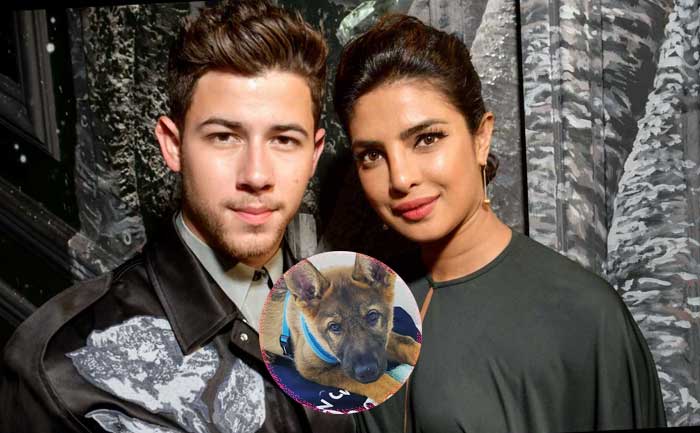 Priyanka Chopra Jonas and her husband Nick Jonas first marriage anniversary is approaching soon. Ahead of their first anniversary, Priyanka Chopra gave a pleasant surprise to Nick with the sweetest anniversary gift. Priyanka gifted Nick Jonas a little cute puppy.
Apparently, Nick Jonas took to Instagram to share the surprise he received from his sweet wife Priyanka. Meanwhile, the dog parents named the new pup Gino. Though Nick and Priyanka were busy sharing videos and pictures of their pup Gino on their Instagram account.
But that wasn't just it, NickYanka opened a new Instagram account to the new Jonas family member. Gino now has an Instagram account of his own. The username of the social media account is "ginothegerman". The Bio of it has an adorable description. The account has about six posts on it.  Check out here.
The first picture is of new pup Gino with Nick Jonas and the next picture is of Nick cuddling the pup. The account is only one day old and surprisingly it has a massive fan following.  The account boasts of 256k followers. It is quite understandable that Gino the new pup has his own followers because of his cuteness and adorable pictures.
Meanwhile, the new addition to Priyanka and Nick Jonas life comes right ahead of their first marriage anniversary. The adorable couple had tied the knot on December 1 last year at Umaid Bhavan Palace in Udaipur last year. Priyanka and Nick had a grand yet private wedding which was a christian wedding and also an Indian wedding.
Also Read: Nick Jonas Has A Surprise For Wife Priyanka Chopra On Their First Wedding Anniversary